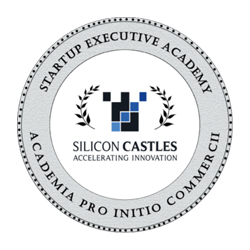 Startup Executive Academy 2023
October – November in Kaštela near Split, Croatia, & Online
The Startup Executive Academy (SEA), founded in 2017, is an international Go-to-Market program for early-stage (pre-seed, seed or A phase) technology startup executives and founders. The program aims to enable startups to accelerate their business by providing highly relevant and practical input that is delivered by a world-class faculty from academia and business, led by Prof. Baba Shiv from the Stanford Graduate School of Business.

The SEA is run as a hybrid program incorporating aspects of both a face-to-face and an online program. For the first time, the 3-day face-to-face program of the SEA23 will take place in Split, Croatia, followed by a 3-block online program.
APPLY HERE
The two stages of the SEA
The first stage is an intensive face-to-face program in Split.
The second stage is an online program.
STAGE I

Face-to-Face program in the Castle Vitturi in Kaštela near Split, Croatia
Thursday, October 12th to Sunday, October 15th, 2023
In Stage 1, participants experience three intensive days full of learning, inspiration and networking.

Participants engage in diverse group work and get valuable, highly practical input from our SEA faculty on Business Model & Strategy, Neuroscience and the Connection to Exemplary Leadership, Value Proposition, Go-to-Market, Storytelling, Investment Memorandum, Pricing and Sales.

In addition, participants have the opportunity to meet for one-on-one sessions with our world-class faculty, as well as to participate in daily yoga sessions for more energy, mental focus and concentration.

On the last day of the face-to-face program, participants work on their own startup case on three selected modules: Go-to-Market Strategy, Sales Strategy or Investment Memorandum.

The program also includes an evening event in the city of Split and a guided tour through the historic city center.
STAGE II
Live Online Program
Friday, October 27th to Friday, November 10th, 2023
Stage 2 includes weekly online live sessions (2 hours) on additional startup relevant topics including Digital Marketing, Deal Closing and IP Generation & Protection.

In preparation for the online live lectures, participants get access to prepared material (videos, presentations with voice overs, supplementary readings) in advance.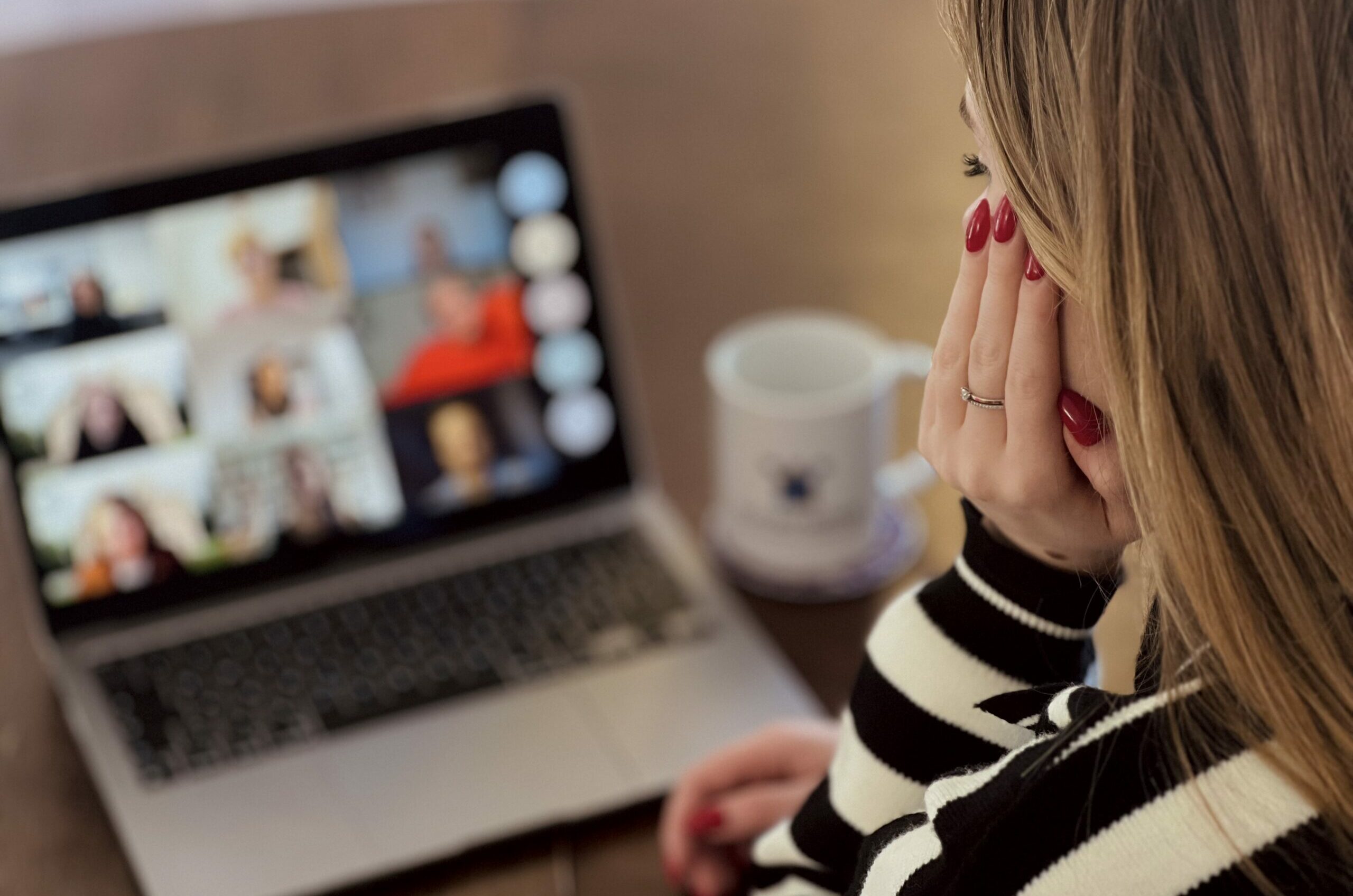 After successful participation in the SEA, participants are admitted to the SEA Circle, the network of the SEA alumni and faculty, where they can benefit from the global network of the SEA Circle and regular (online) events, the SEA Circle Sessions.
In these sessions, SEA Circle members get input from the SEA faculty on important startup topics, they can share their experiences on success and failure and receive advice from their peers.
Application & Terms
APPLICATION
Applications are open until August 31st, 2023.
APPLY HERE
TUITION FEE
Price per participant: € 3.500 (excl. VAT)

The fee includes participation in the 3-day face-to-face program in Split (including accommodation, meals, drinks and the evening event) as well as in the 3-block online program.
Please note that the fee does not include travel costs.
CANCELLATION POLICY
We understand that Startup Executives occasionally have changes in plans or schedules that will result in their inability to attend the program as planned. If you wish to cancel and receive a full refund, you must submit your request in writing no later than July 31st, 2023.
Cancellation requests are valid only upon receipt of an acknowledgment email from Silicon Castles confirming the receipt of your request.
After July 31st, 2023, cancellations are not accepted.
YOUR APPLICATION
Please use the online application form to apply. You will be asked to provide personal information, details about your startup and why you would like to participate. Please complete all sections, otherwise your application cannot be properly reviewed.
CONFIRMATION OF RECEIPT
You will receive a confirmation of receipt by email. Please contact our team at academy@siliconcastles.com if you have questions about the status of your application.
NOTIFICATION OF YOUR ACCEPTANCE
Applications are reviewed on an ongoing basis. You will hear back no later than two weeks after submitting your application. We understand your need to know your admission status and try our best to balance that with our admission process. Once accepted, you will receive further instructions and details.
Important: No payment required prior to acceptance.
Questions?
For further information on the Startup Executive Academy, please contact Jasmin Hopf, the Program Manager, at academy@siliconcastles.com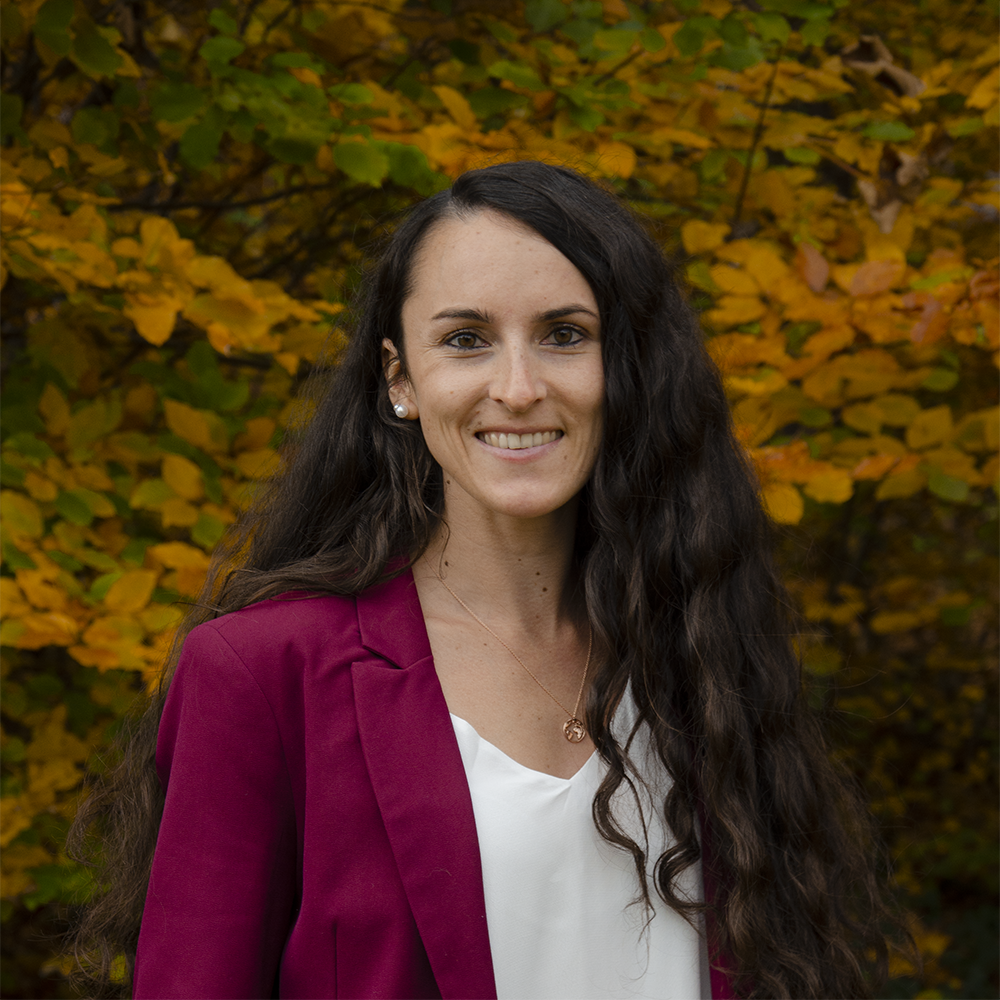 Jasmin Hopf
Program Manager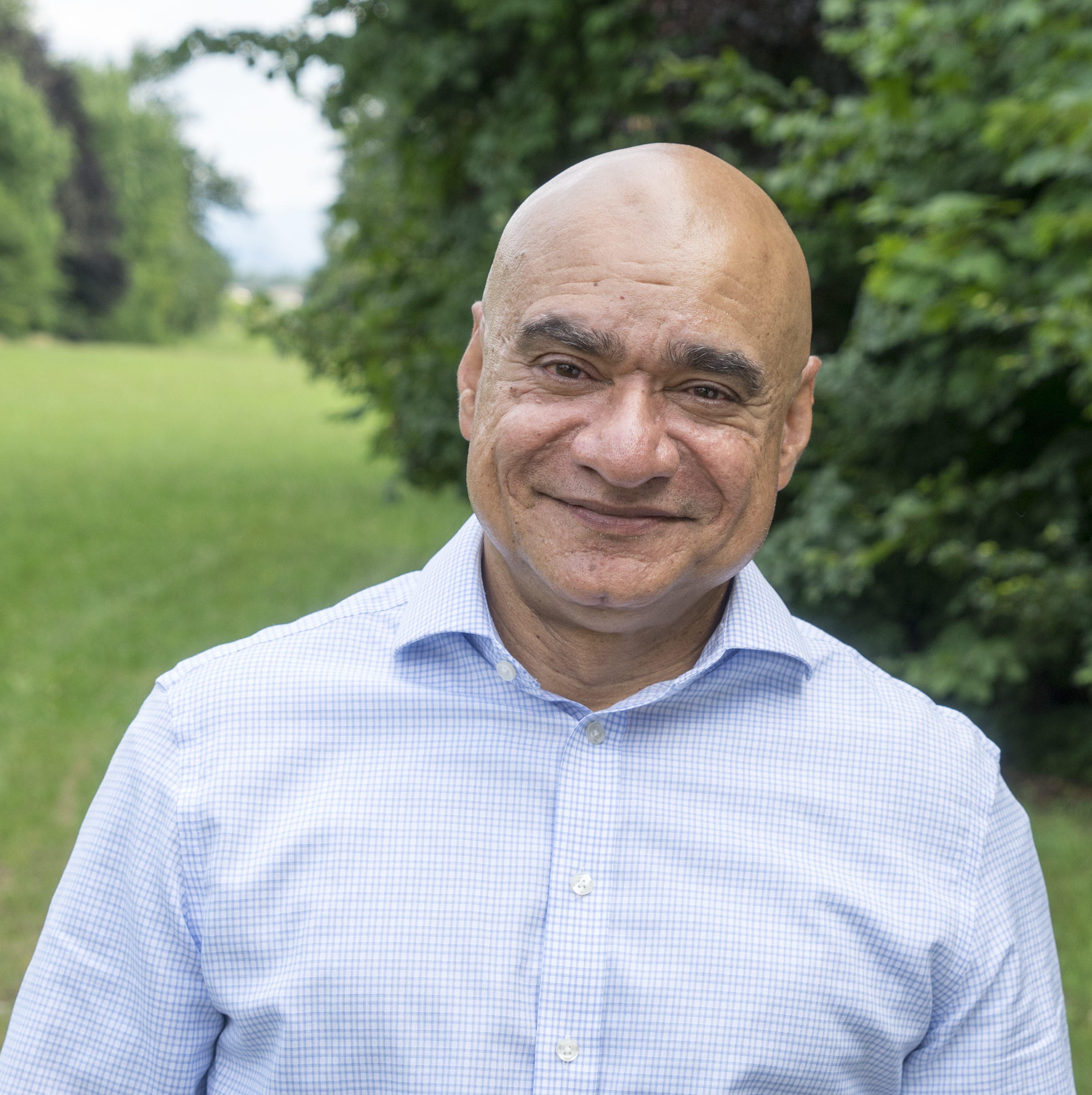 Dr. Baba Shiv
Lead Professor
Stanford Graduate School of Business
Baba Shiv is the Sanwa Bank, Ltd., Professor of Marketing, Co-Director of the Strategic Marketing Management Executive Program and Director of the Innovative Technology Leader Executive Program at the Stanford GSB. He has done extensive work on the emotional brain, documenting its powerful role in shaping decisions and experiences. His work includes the application of neuroeconomics to the study and practice of innovation and entrepreneurial leadership. His work has been featured on The Tonight Show with Jay Leno, CNN, Economic Times, Fox Business, Financial Times, The New York Times or Wall Street Journal (a.o.). Baba Shiv teaches executives at Stanford about strategy, entrepreneurial leadership, decision-making, and customer-focused innovation.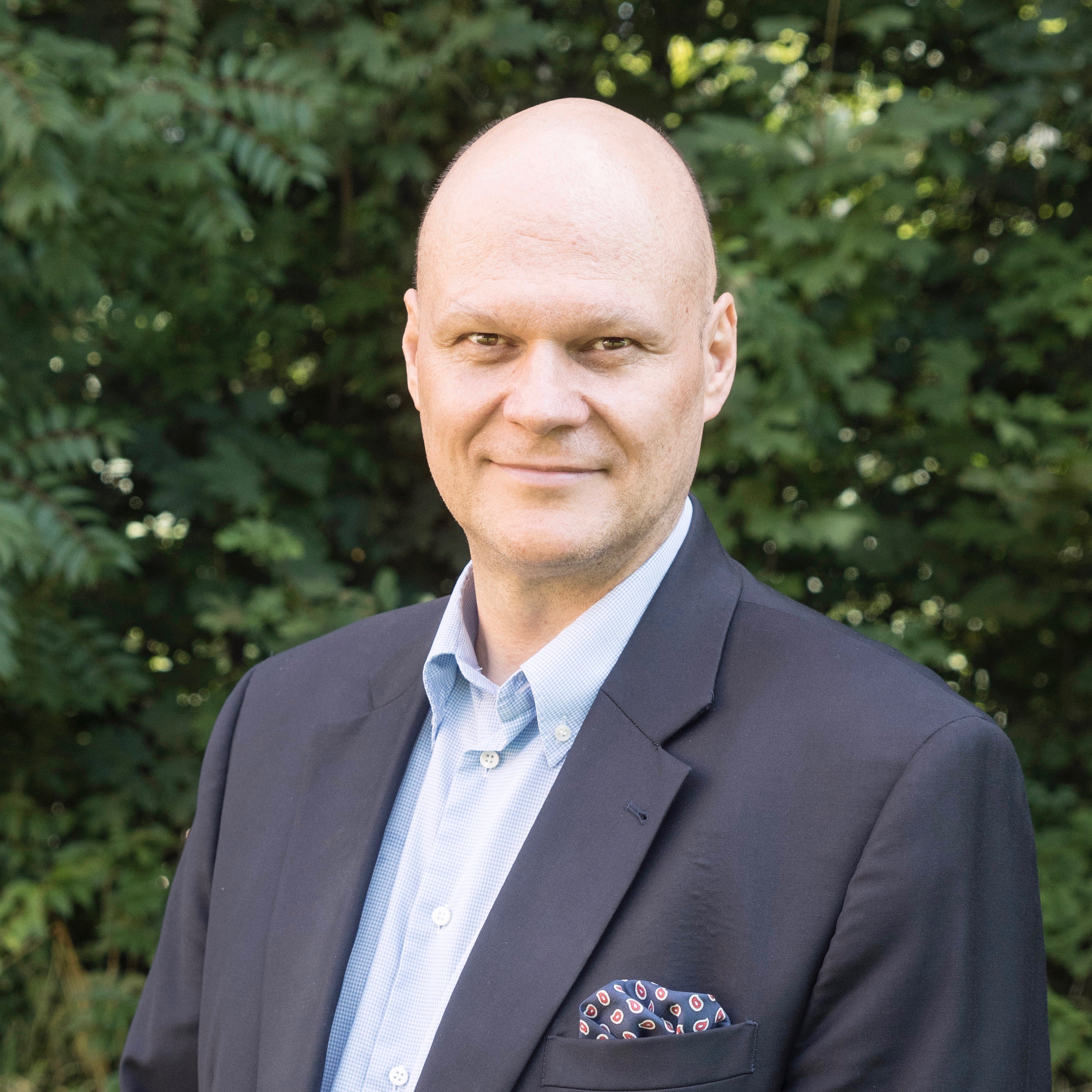 Andreas Spechtler
Founder Startup Executive Academy
Founder & CEO Silicon Castles
Andreas has more than 25 years of experience in the global technology and licensing business, digital entertainment, international marketing, sales and operations in Europe, the US, Russia, the Middle East, and Africa. Andreas worked for American, German and Japanese companies and looks back on many years of startup and incubation experience inside and outside of corporations. Andreas served as an executive in global technology companies such as Sony, Nemetschek, Real Networks and Dolby. Previously, Andreas was the President of Dolby Laboratories International. In the year 2017, Andreas left the corporate world and is now fully dedicated to helping startups to grow and startup executives to become world-class performers.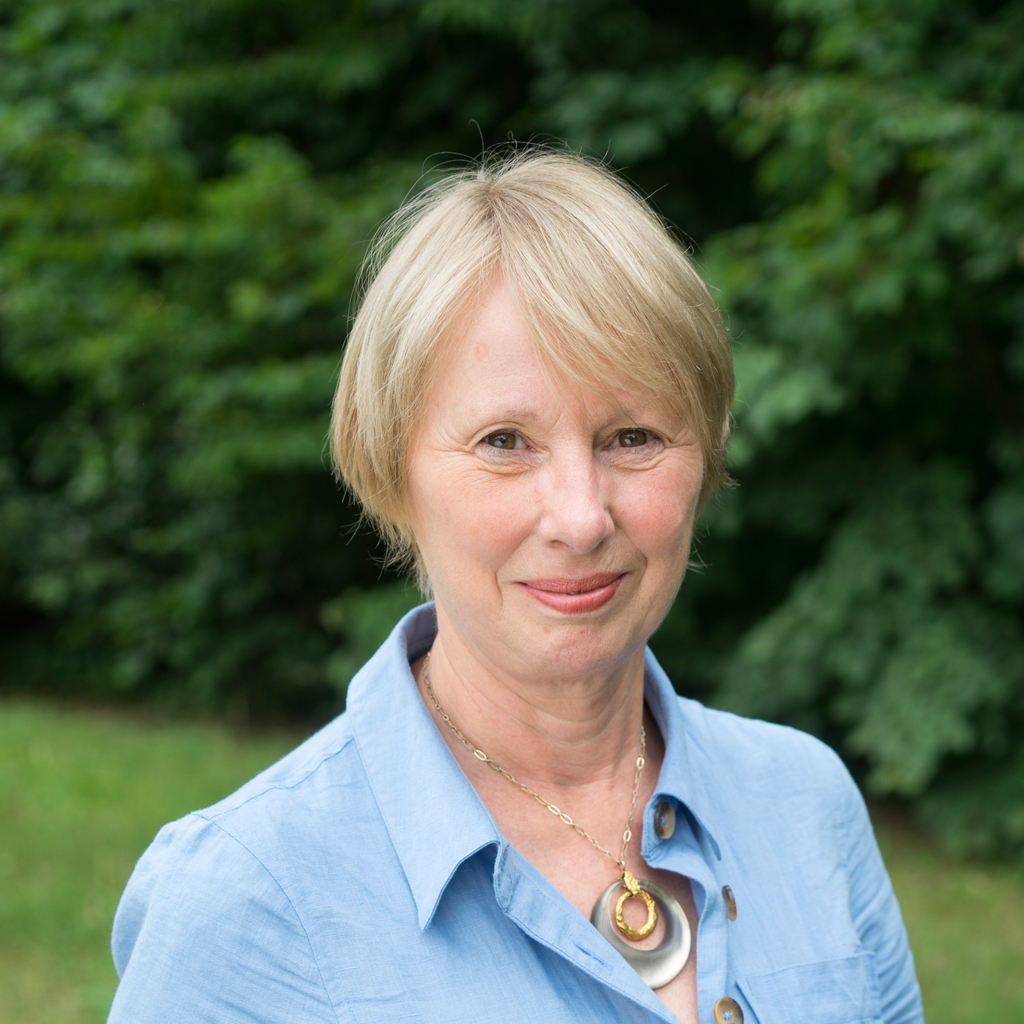 Catherine Ogilvie
Senior Marketing Advisor at Silicon Castles
Founder Ogilvie Brand Consultants
Catherine Ogilvie has been in global marketing and communications for over 30 years. She worked with blue chip businesses around the world and has lived both in Europe and the US. Her roles have included senior international management positions with Harrods, Motorola, Napster, Edelman, Almond Board of California and Dolby. Most recently, she has held leadership positions within higher education at the University of Leicester. She has highly valuable experience in building and mentoring teams, developing corporate/brand narratives and effective marketing strategy in a range of industry sectors from start-ups to multi nationals. Catherine is the founder of Ogilvie Brand Consultants, a company that delivers global solutions for marketing, communications and brand strategy.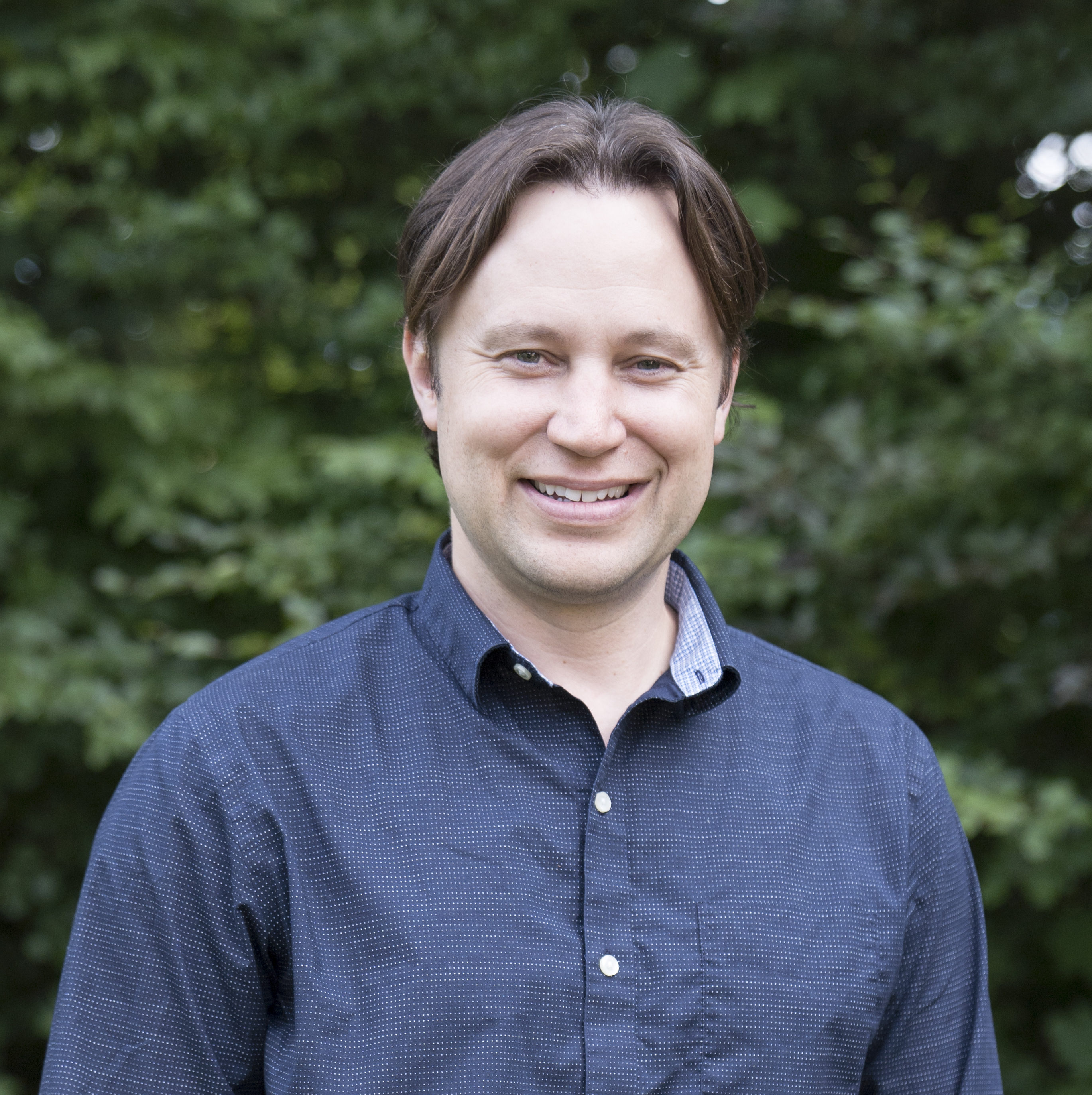 James Perkins
Program Director for Startup Executive Academy
Associate Director for Executive Education Programs at Stanford Graduate School of Business
James Perkins is the Associate Director of Executive Education Programs at the Stanford Graduate School of Business. Prior to this role, he led Alumni Clubs and Global Outreach for Columbia Business School in New York. He started his career in non-academic fields, working in strategic positions at HBO, Pepsi Cola, and MGM Motion Pictures. He holds a Bachelor of Science in the field of Business Administration from the University of San Diego. James supports Silicon Castles as the Program Director for the Startup Executive Academy program.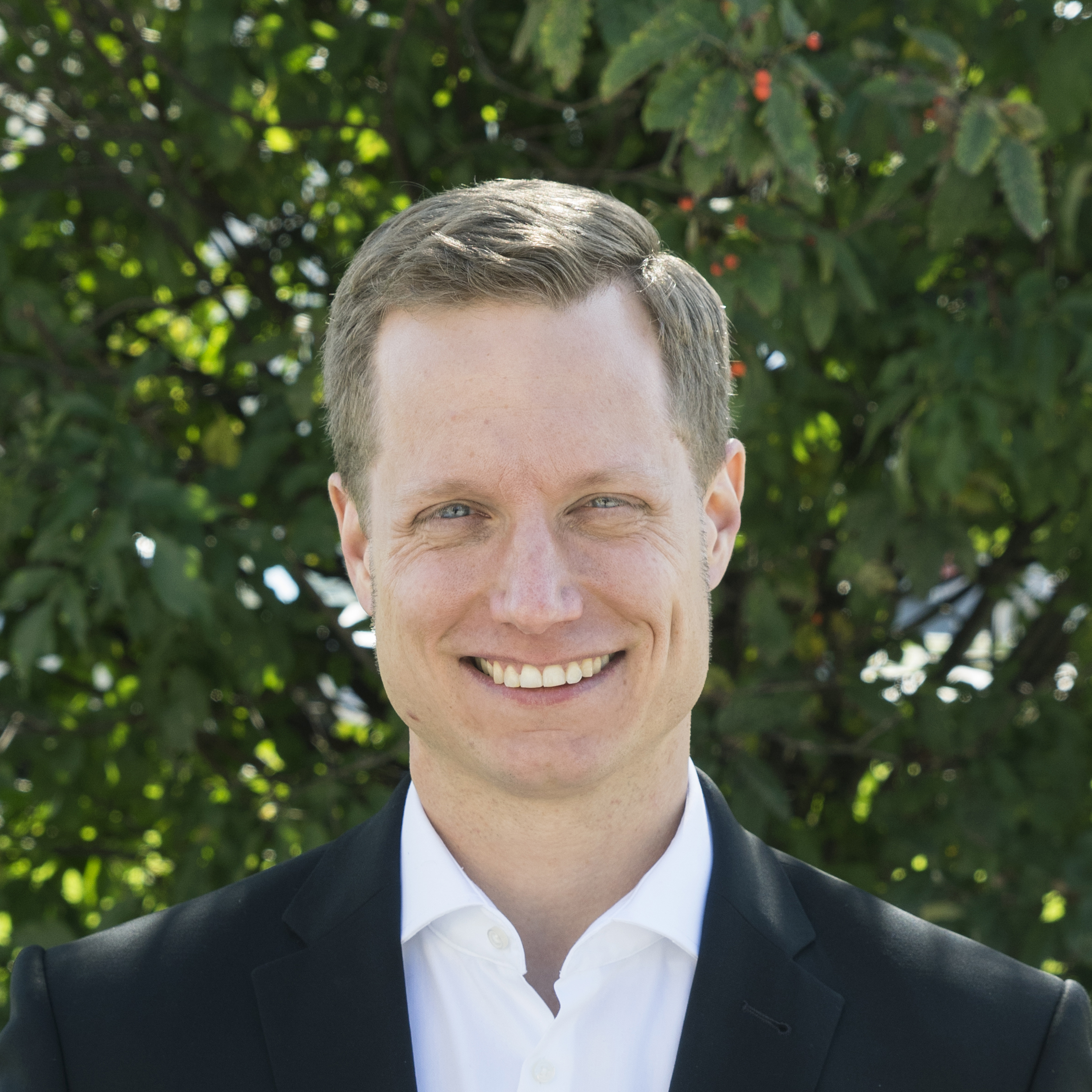 Thomas Weiss
Founder & CEO at Authentic Vision,
Senior Technology Advisor at Silicon Castles
Thomas Weiss is founder and CEO of Authentic Vision. He brought together his passion for innovation and deep experience in cryptology and IT security management to launch Authentic Vision in 2012. Under Thomas' leadership, Authentic Vision has secured more than 70 patents and attracted a global client base. Thomas also serves as a senior technology advisor to startups at Silicon Castles where he coaches entrepreneurs on transforming ideas into intellectual property and scalable products, while mentoring emerging leaders and teams to become top performers. Additionally, Thomas is a visiting lecturer in internet protocols and services, cryptology and IT-security management at Salzburg University of Applied Sciences. Prior to founding Authentic Vision, Thomas had worked in product management, sales and research.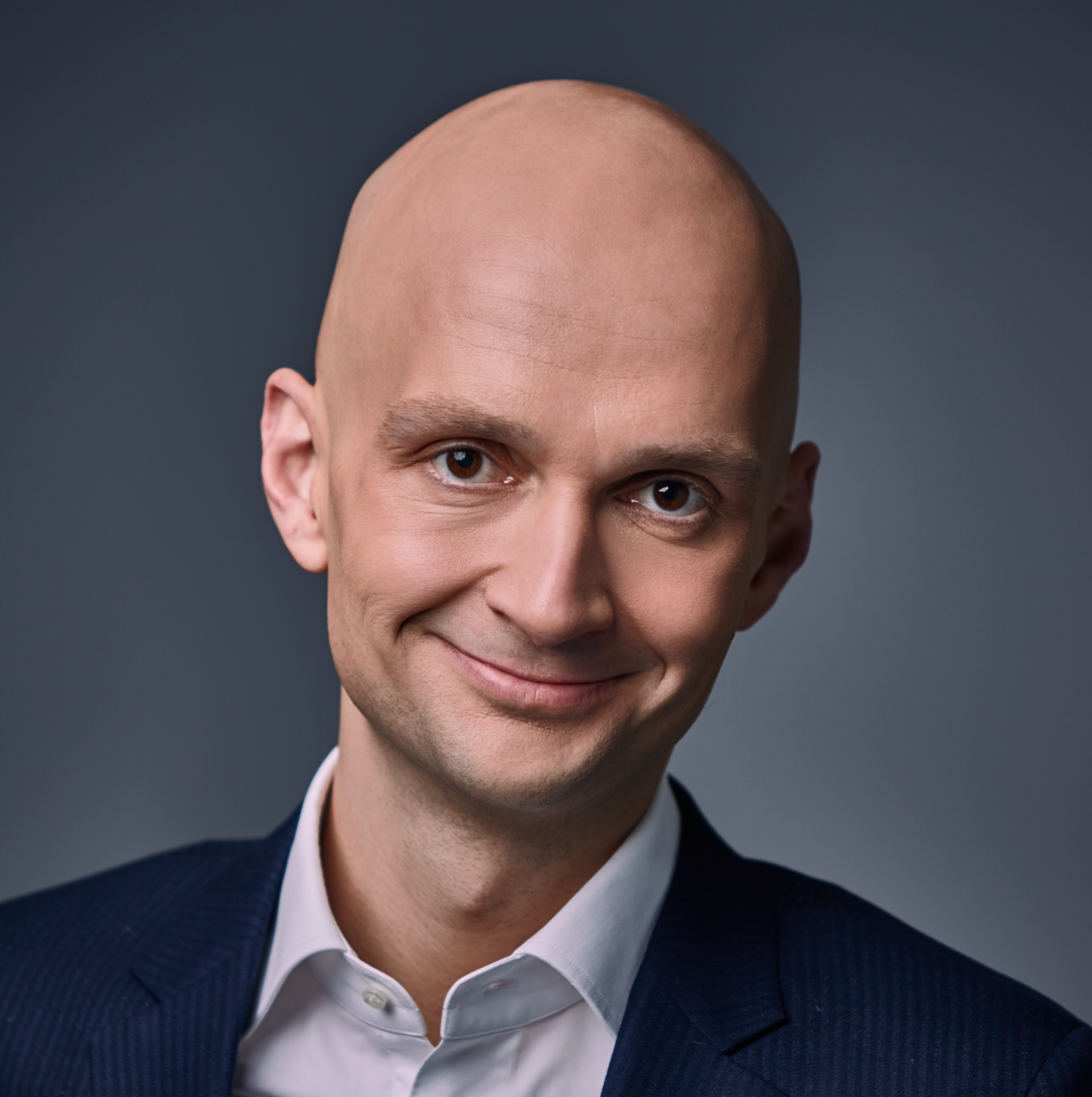 Dr. Maciej Kraus
Partner at Movens Capital
Maciej Kraus is an experienced strategy executive with broad operational background. As former head of sales strategy and revenue optimization at PWC, he is specialized in pricing and sales excellence in B2B, B2C and retail markets. He advised companies in various markets (Poland, USA, Russia, China, France, Germany) and worked both for leading multinationals (RWE, Siemens, Daimler, MW, Johnson&Johnson, Mondi) as well as MSEs. Furthermore, he possesses vast hands-on experience responsible for marketing and product management at Nestle. Beside that Maciej Kraus is author of numerous publications and a regular speaker at conferences. Spreading his knowledge as lecturer at the University of Warsaw, Faculty of Management, LBS, Stanford and Harvard, he is also active as a sales coach and trainer.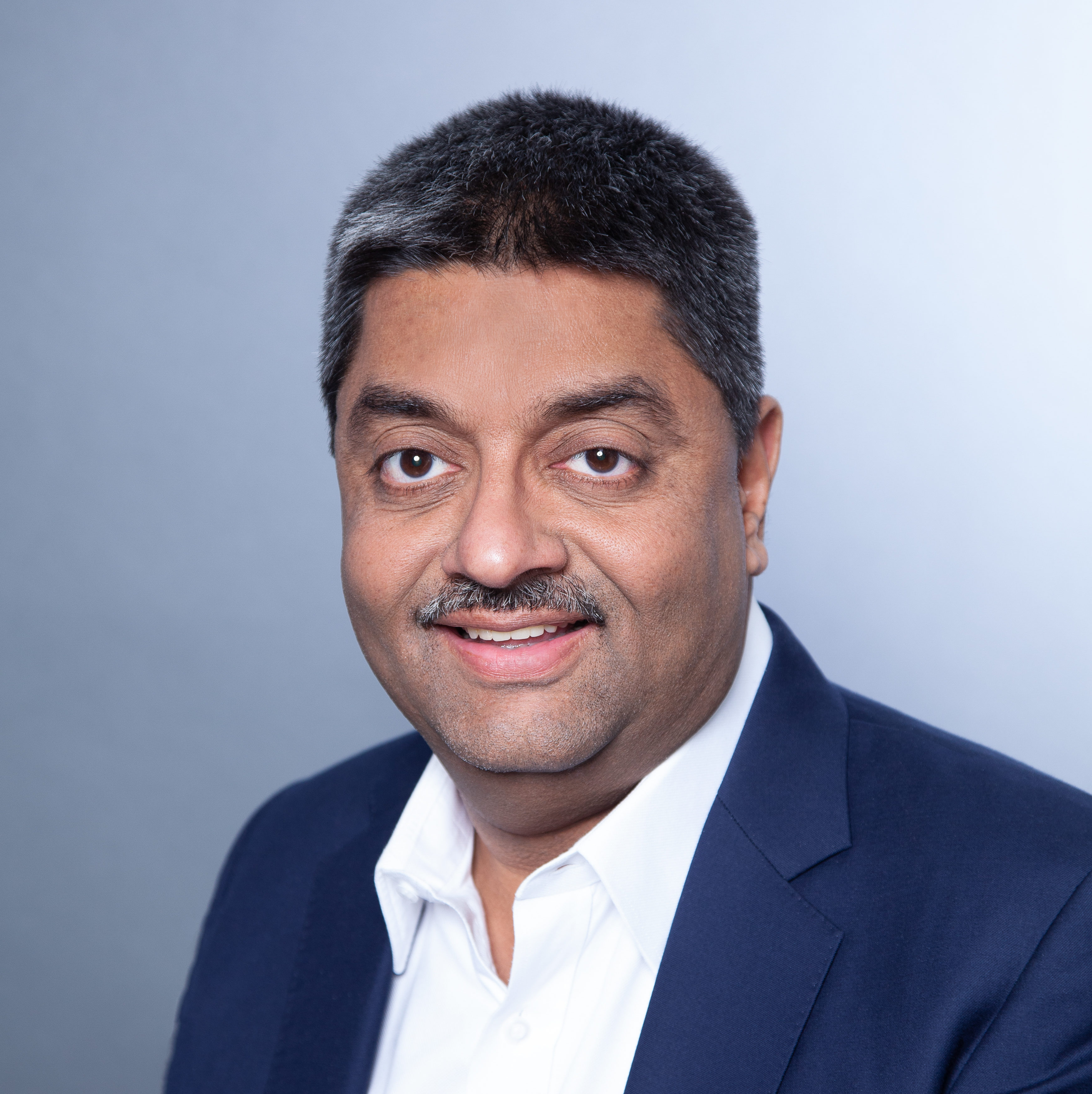 Mahesh Sundaram
CCO Authentic Vision
Senior Strategic Advisor for Global Growth at Silicon Castles
Mahesh Sundaram is the Chief Commercial Officer at Authentic Vision and served as a sales and marketing executive in the mobility and consumer electronics market for over 20 years. Prior to joining Authentic Vision, he was the VP for Global Sales and Customer Support at Immersion Inc. and Regional VP for Asia Pacific at Dolby Labs, where he developed business strategies, as well as sales, marketing and customer support functions. Mahesh also served in business management and marketing roles at Dolby Labs and Audistry, Australia. Before that, he worked at Intel bringing new products and technologies to market in the Asia Pacific region.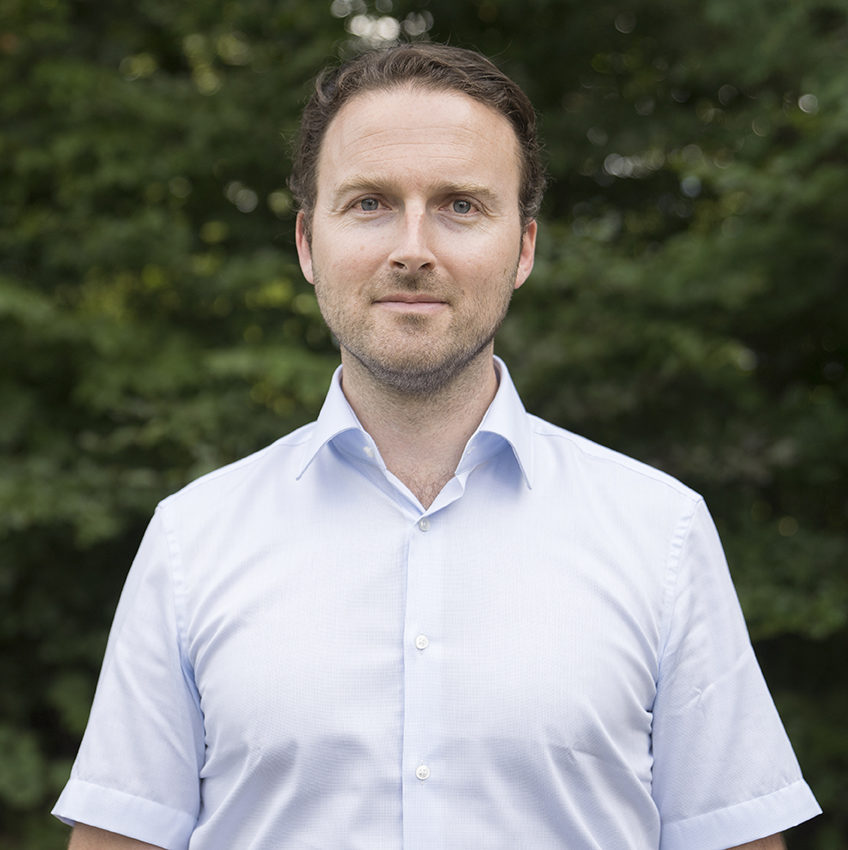 David Kinsella
General Counsel Silicon Castles
Founder djk legal
With over 17 years of experience as a legal practitioner both in private practice and in-house in technology, media, and entertainment, David has worked for Taylor Wessing, Siemens, Fujitsu, Sony and most recently held the position of Senior Director, IP Transactions & Legal Affairs at Dolby in London. He is qualified as a lawyer in multiple jurisdictions (England & Wales, Ireland, New York, and California) in addition to his registration as a European lawyer with the Munich Bar Association, Germany. David also holds an MBA, acts as General Counsel for Silicon Castles and affiliated companies and retains his own legal practice for independent legal consultancy.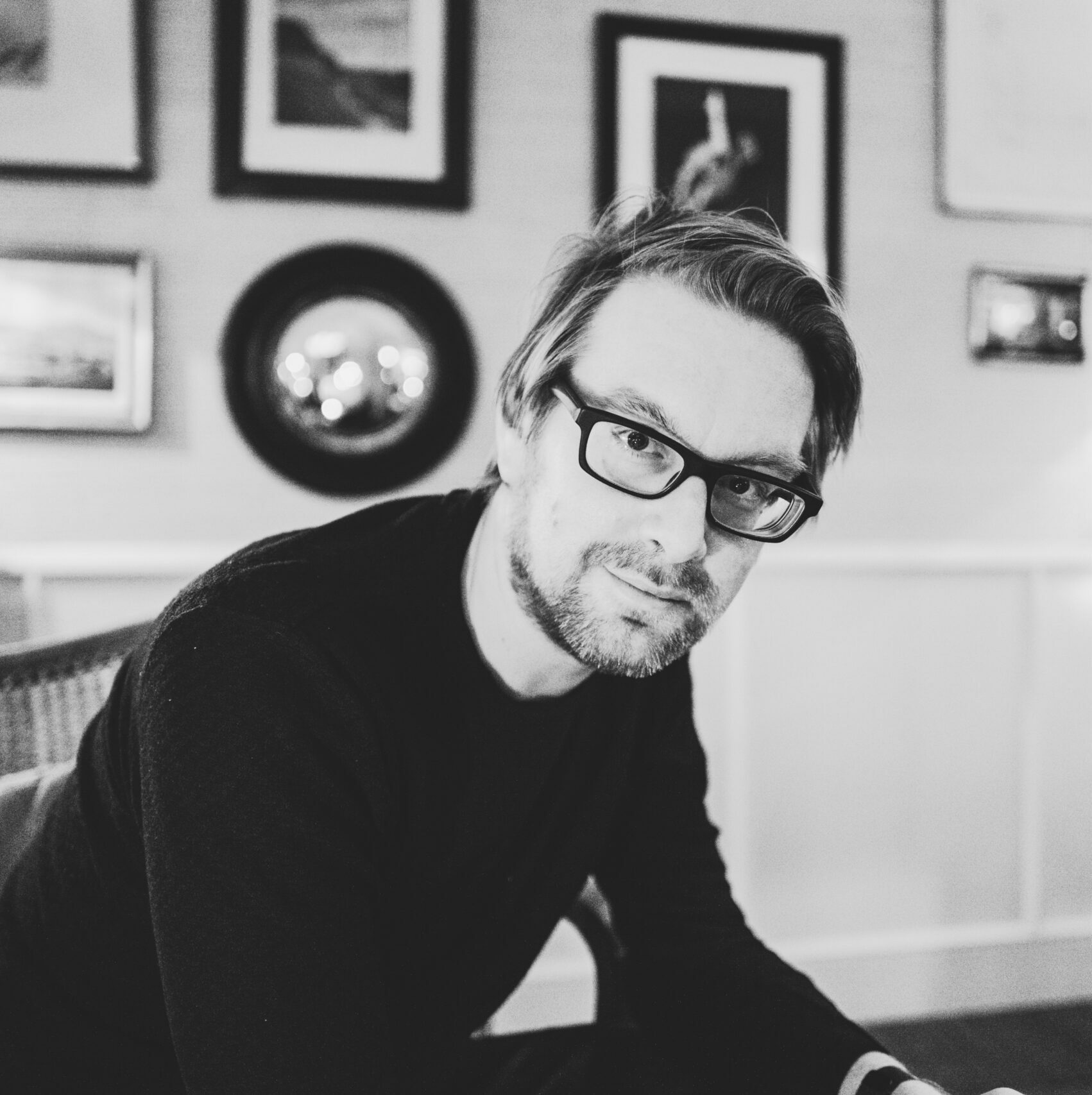 Michael John
Founder, CEO and Creative Director of LOOP
Michael John is the Founder, CEO and Creative Director of LOOP, an international digital agency with 300 employees and a Headquarter in Salzburg, Austria. Michael has been consulting brands like PUMA, Porsche, Breitling and others on the intersection between design, technology and digital brand marketing for more than 15 years.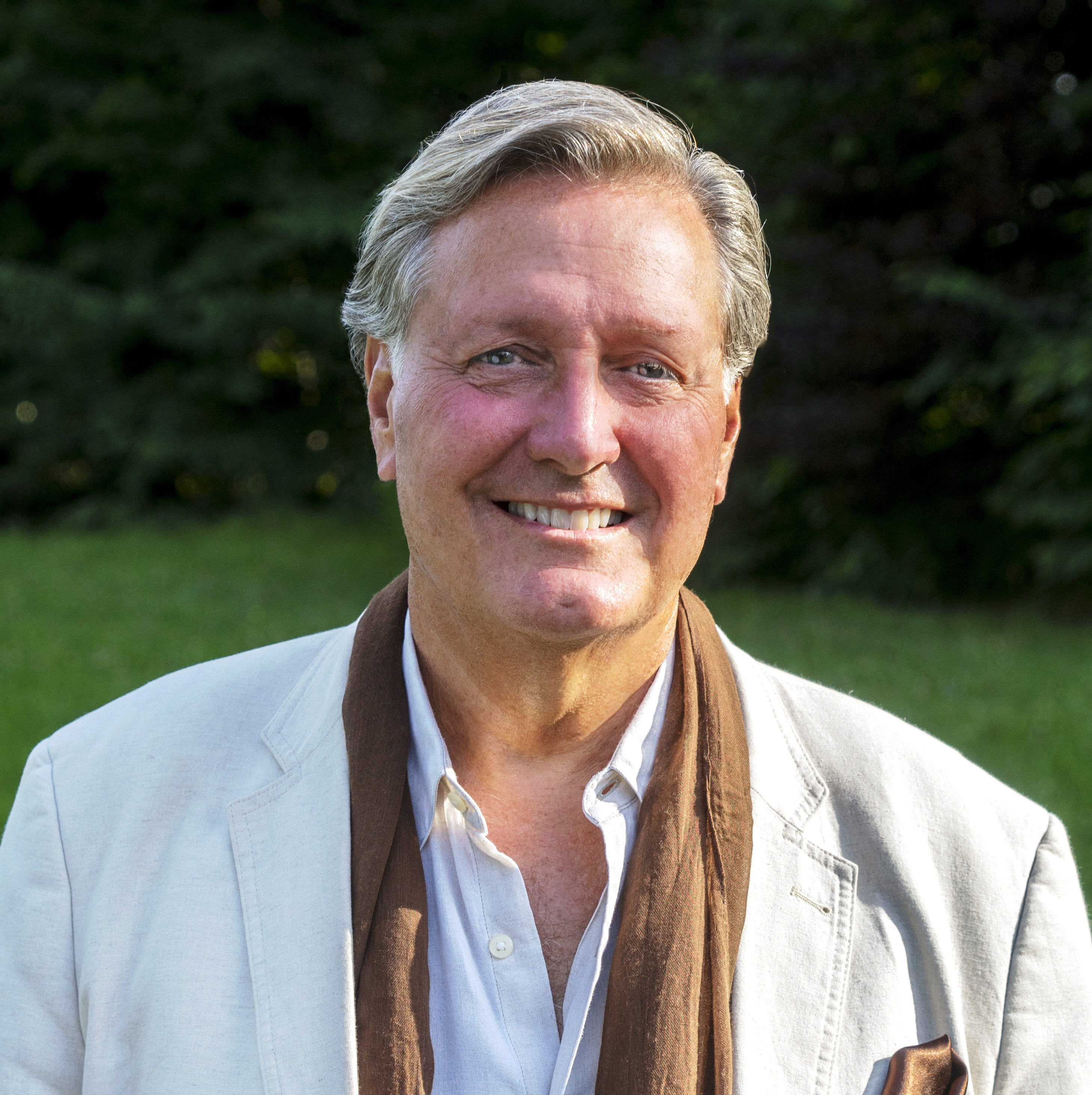 Jeff Burton
CEO Woodside Creek Ventures
Jeff Burton co-founded Electronic Arts and today he is known as a serial American startup entrepreneur with a passion for European innovation and startups. Jeff is board member of several European startups, co-founder of HolodeckVR in Munich, and a major advisor to BitDegree and other technology companies. He is also a Partner/Associate at the Copenhagen Institute for Futures Studies. In addition to being Head of Global Programs for Startup Division by Civittá in Vilnius, Lithuania, he recently became a member of the Board of Advisors for Startup Europe under the European Commission in Brussels.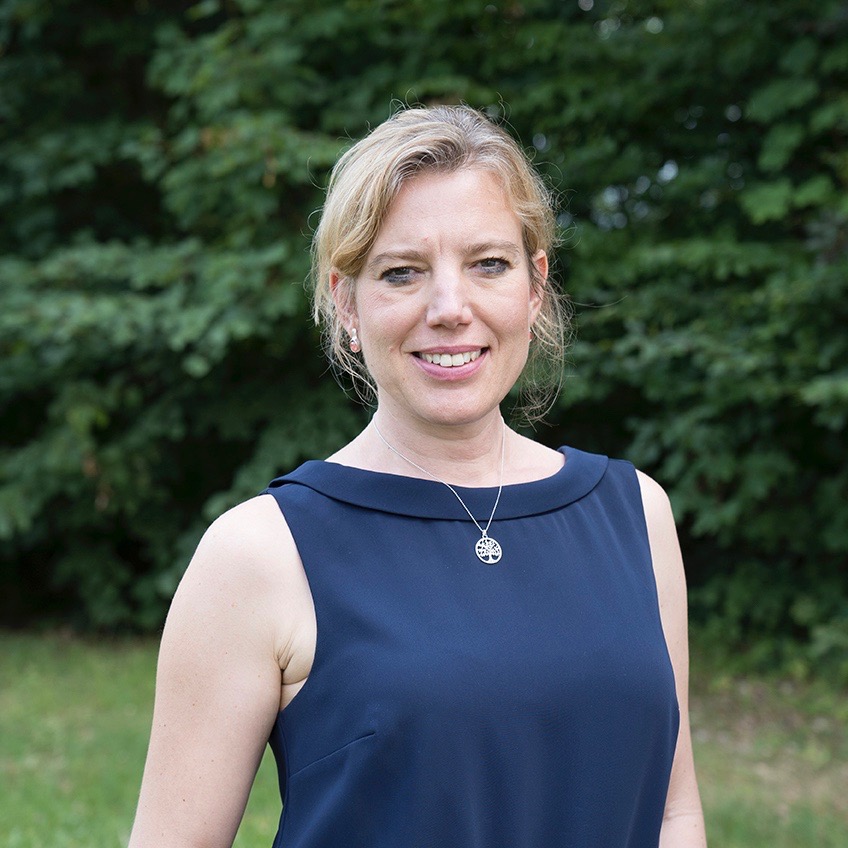 Dr. Petra Meyer
Senior Talent Advisor at Silicon Castles
Professor at the University of Applied Sciences Kufstein
Petra Meyer is a Senior Lecturer at the University of Applied Sciences Kufstein for Change Management and Leadership, International Business Studies. Before that, she was Senior Lecturer at the Salzburg University for Applied Sciences for emotional intelligence, culture and team development. Over many years she gained experience working with corporations like IKEA, Barracuda or Bachmann Electronic. Petra acts as training facilitator and coach to drive organizations to the next level. She is also a SixSeconds Network Leader. Petra earnt her master's degree in Entrepreneurship and Innovation Management at the Vienna University of Economics and Business Administration, and her Ph.D. in Management and Marketing at the University of Wollongong, Australia.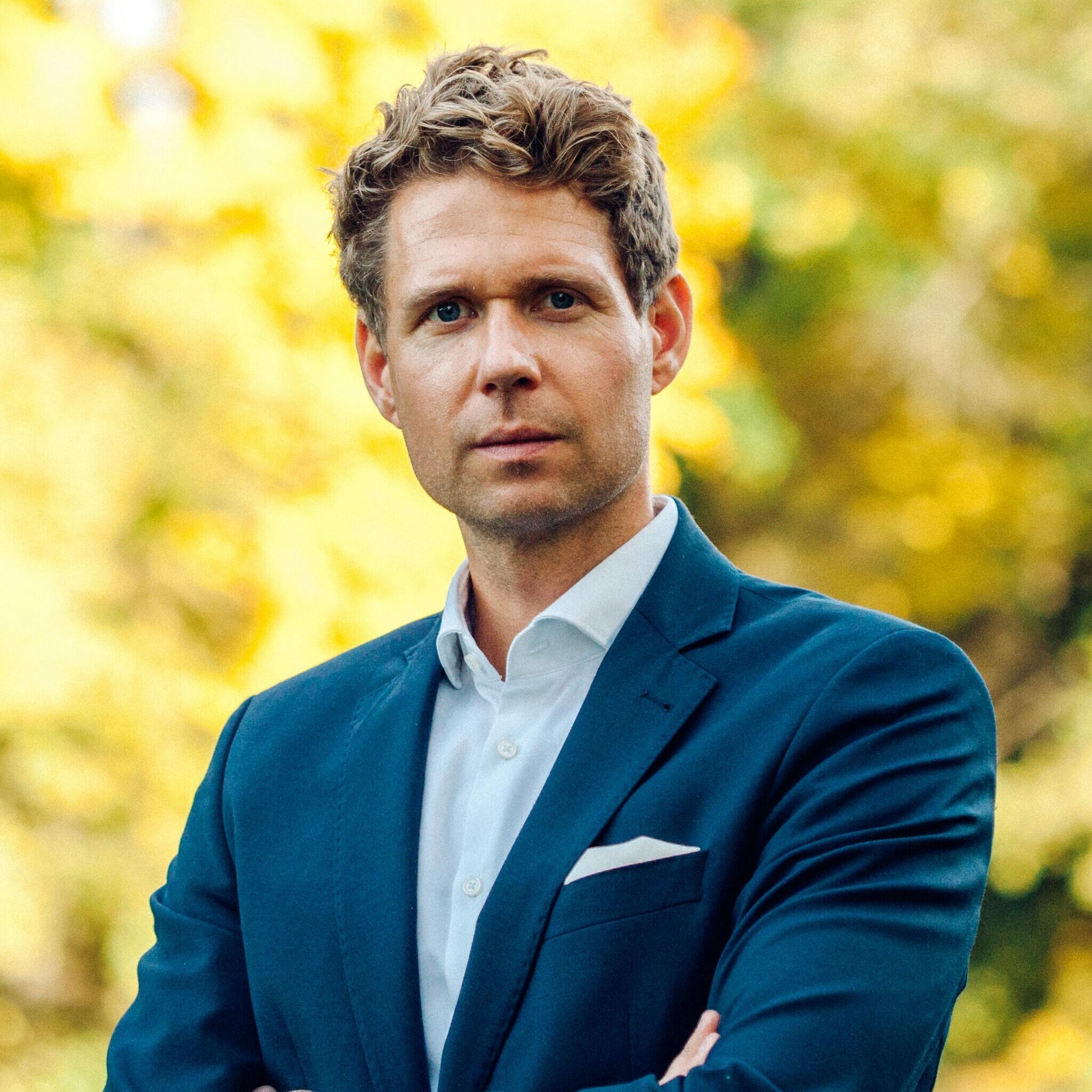 Philipp Mayerhofer
CEO and Partner
Smart Family Office
Philipp Mayerhofer is CEO and Partner at Smart Family Office, a strategic partner for private and corporate investors. Philipp is serial entrepreneur and investor with a strong expertise especially in the fields of finance and renewable energy. In 2010 he founded his first company in the field of Photovoltaik, which was later integrated into the existing family business. Today, most of the revenues of the company are generated from the Photovoltaik business. In 2014 he founded "Alpenschlaf", a company that has the goal to increase sleeping quality.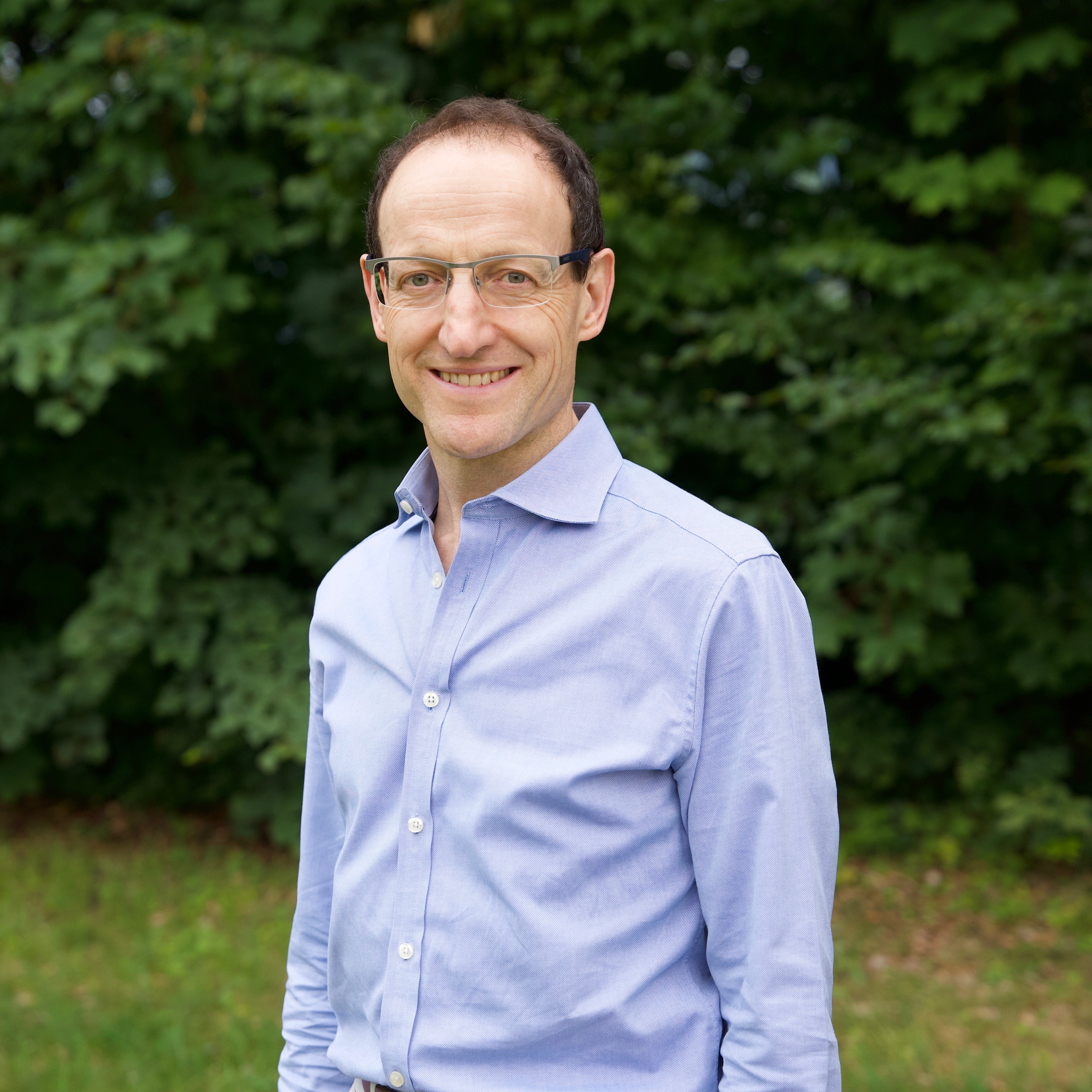 William Alexander
Board Director and Co-Owner at
Meyler Campbell
William Alexander is Board Director and Co-Owner at Meyler Campbell. Before that, he worked for 16 years on critical leadership transitions as a Partner of Spencer Stuart, the global leadership advisory firm. William continues as a Senior Advisor to Spencer Stuart. He specializes in the appointments of senior executives and non-executive directors within the converging arenas of technology, communications and media. William leads searches for both listed and private equity-held corporate clients and works on many of the critical leadership transitions. Before joining Spencer Stuart, William helped establish and led MetaPack, a private equity-backed software company, from startup to sustainable profitability. Prior to this, he was working in management functions at IBM, Broadsystem and Bain & Company.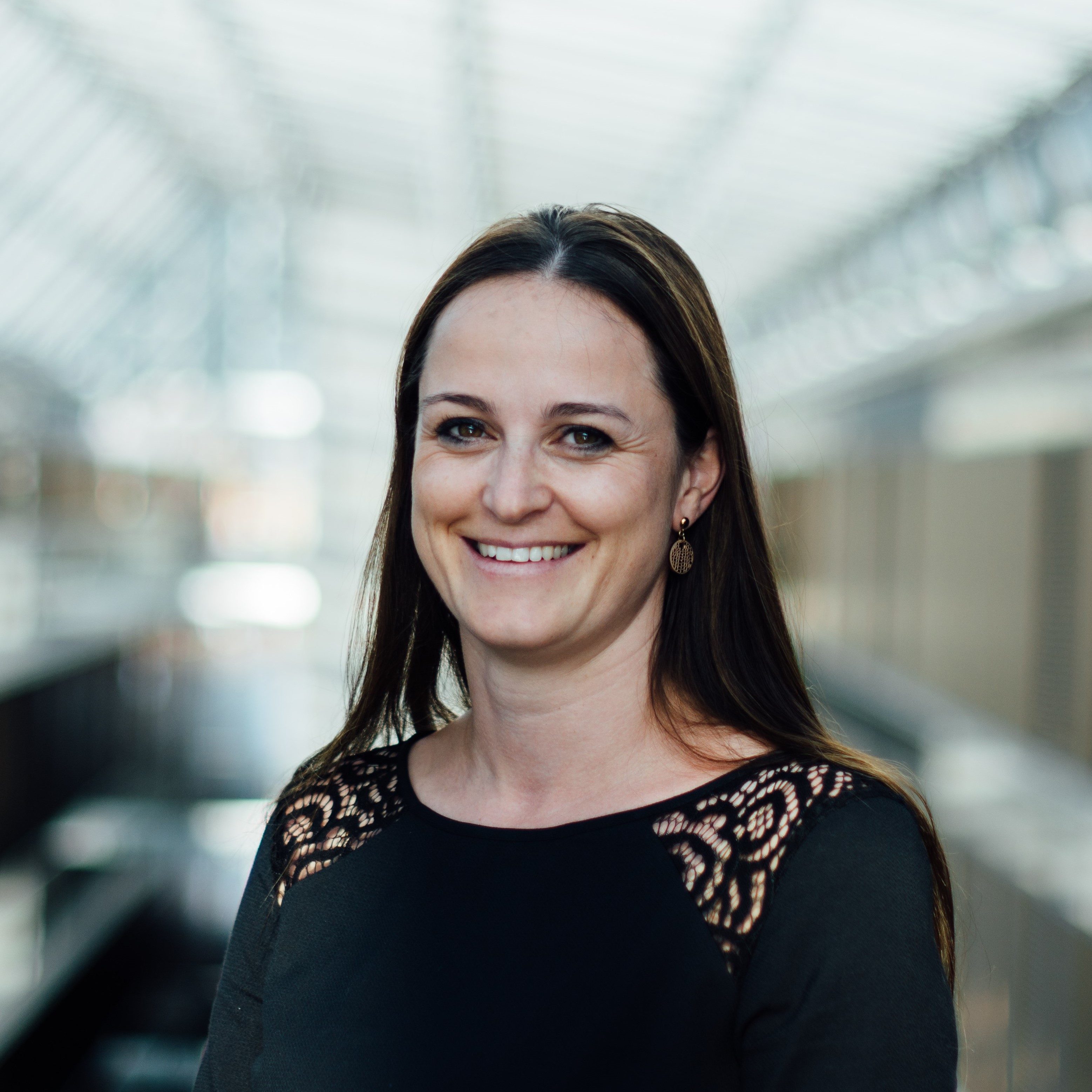 Dr. Katja Hutter
Vice Rector for Digitalization and Innovation at the University of Salzburg
Dr. Katja Hutter is a Marketing & Innovation profsessor at the University of Salzburg and also teaches Innovation & Entrepreneurship at the University of Innsbruck. Katja is a visiting fellow at the Laboratory for Innovation Science at Harvard University and senior research associate at HYVE. Her research examines the transformation of innovation processes to the edges of organizations into innovation labs, collaboration with startups or communities. She investigates incentive schemes and consumer interaction behavior facilitated by new technologies to generate insights for new products, services, or business models that revolve around customers and their needs.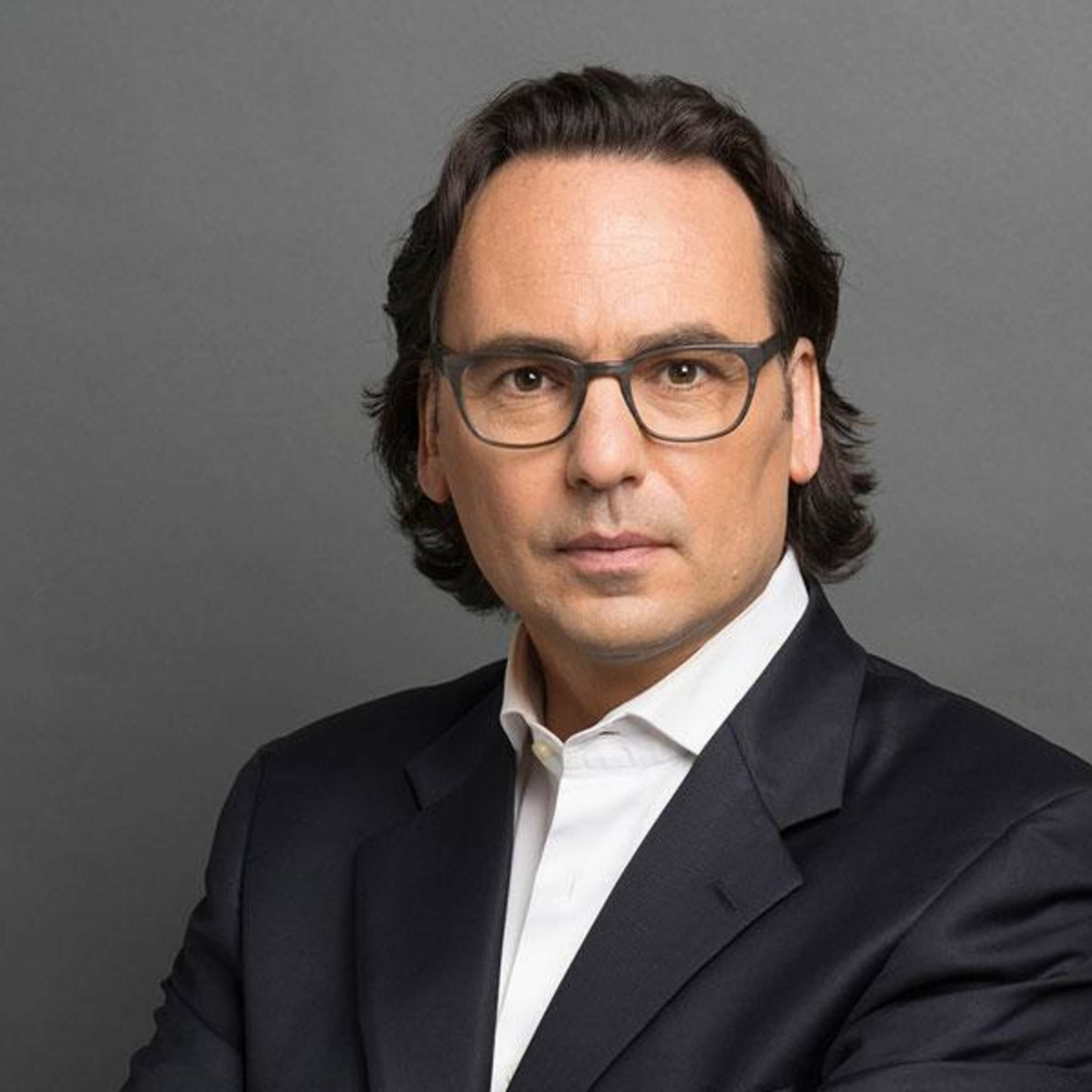 Dr. Robert Niemann
CEO at NIEMANN GmbH
Lecture at the University of St.Gallen
Dr. Niemann has many years of expertise in international sports and entertainment. Starting his career in entertainment at the Kirch Group, in the programme management of the TV channel ProSieben and as Vice President Sales at Fremantle Media (RTL Group), he became General Manager at SONY Pictures Television International. In 2008 he continued his career in football as CEO of DFL Sports Enterprises GmbH in Frankfurt and has been a consultant for FIFA in Zurich since 2014. In the investment industry, Dr. Niemann has extensive experience in financing and structuring international projects and evaluating investments. He is invested in various companies and projects.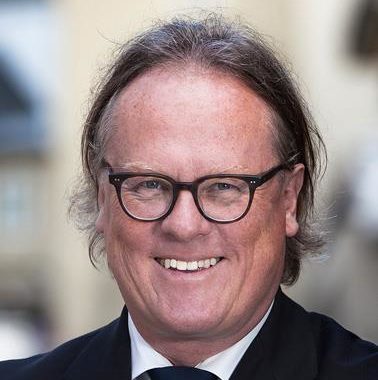 Dr. Gerhard Blechinger
President of the University of Applied Management
Dr. Gerhard Blechinger is President of the University of Applied Management in Ismaning, Germany. Previously, he was the Rector of the Salzburg University of Applied Sciences and Head of the Degree Programme MultiMediaArt. He also served as Vice-Rector for Research and Development and Head of the Institute for Design and Technology at the Zurich University of the Arts. Gerhard Blechinger was Vice-President of the consortium of German Universities for the foundation of the Korean-German Institute of Technology Seoul. Prior to this, he was Vice-Director of the Media Museum and Head of the Medialab at the Zentrum für Kunst und Medientechnologie Karlsruhe.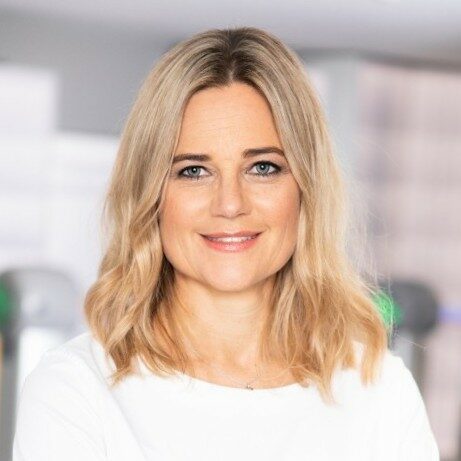 Belkis Etz
Global HR Executive
Executive Coach
Architectural Psychologist
Belkis Etz is an expert in New HR. Her many years of experience as a global HR executive as well as her training in new work and business coaching enable her to effectively support change processes for people and companies. In her last role, she was VP Global Human Resources at Skidata.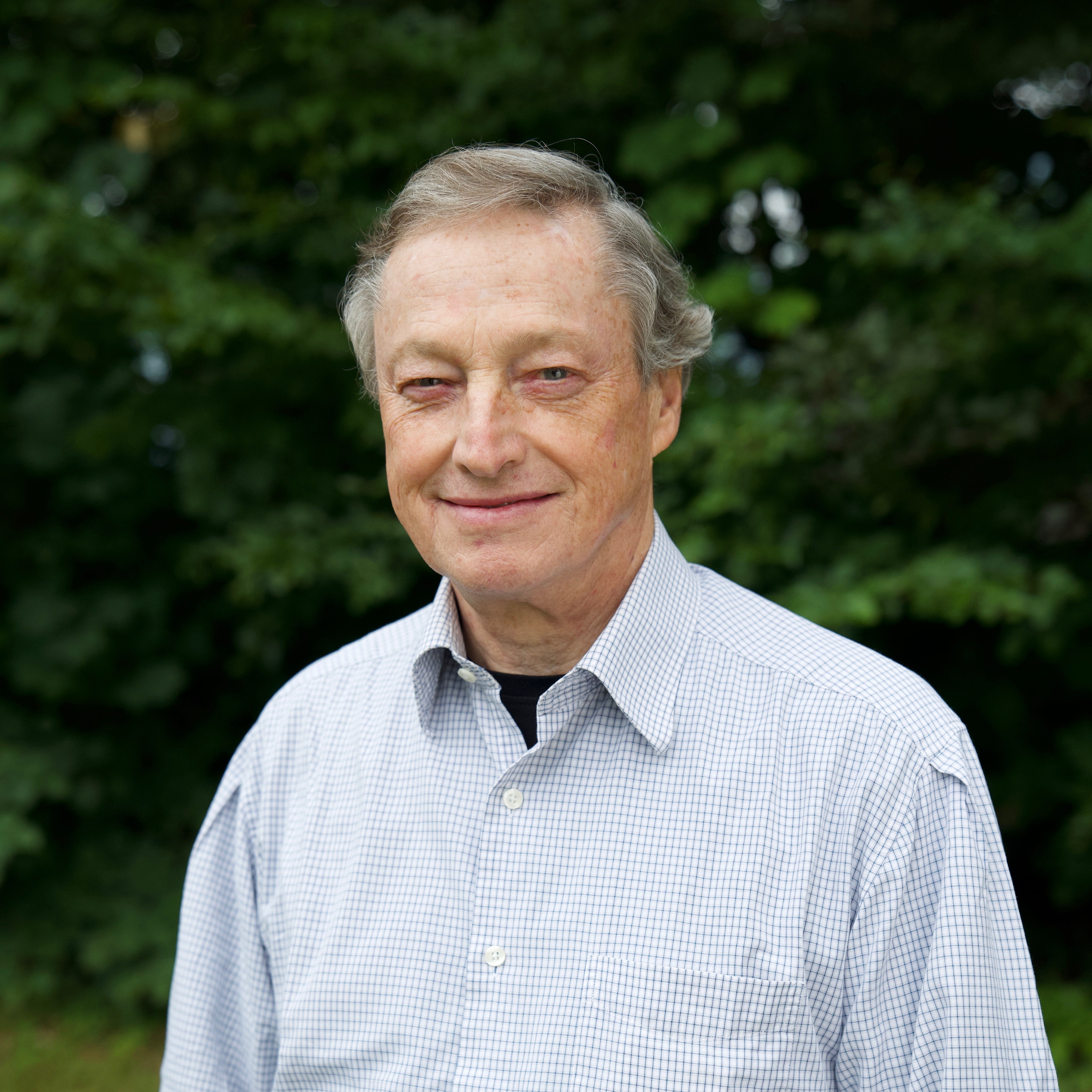 Chris Deering
Supervisory Board Member at European Games Group
Chris Deering serves as a Supervisory Board Member at the European Games Group and is best known for his longterm role as CEO of PlayStation Europe from the launch in 1995 through its first decade, during which he also headed Sony's Electronics Division in Europe as CEO for 2 years before moving into new tech/entertainment ventures. Chris has over 30 years experience in managing International film, TV, games and consumer brand businesses. He also worked with McKinsey and received a Bafta Fellowship for his contributions to the Computer Gaming Industry in 2013.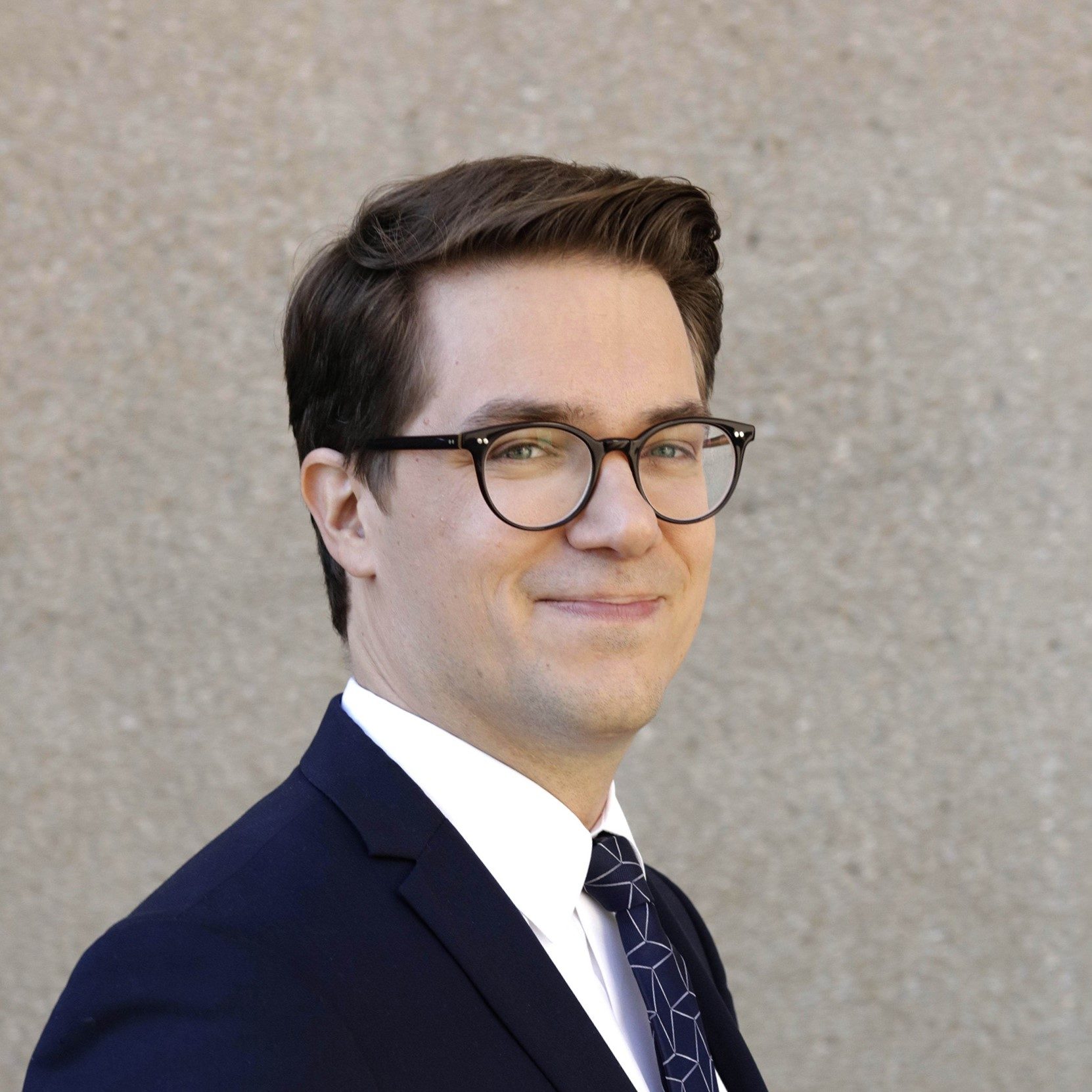 Lukas Crepaz
Commercial Director Salzburg Festival
Lukas Crepaz is the Commercial Director of the Salzburg Festival, a global leading festival of music and drama established in 1920 and located in the heart of Salzburg. Before that he was the Managing Director of the Kultur Ruhr GmbH in Germany responsible for four festival and events: Ruhrtriennale – Festival der Künste, Urbane Künste Ruhr, ChorWerk Ruhr und Tanzlandschaft Ruhr. Mr. Crepaz also was commercially responsible for the RUHR2010, Kulturhauptstadt Europas. He started his career in Austria at the Easter Festival in Tirol. He is interested in new technologies and gained experience in successfully running culture businesses.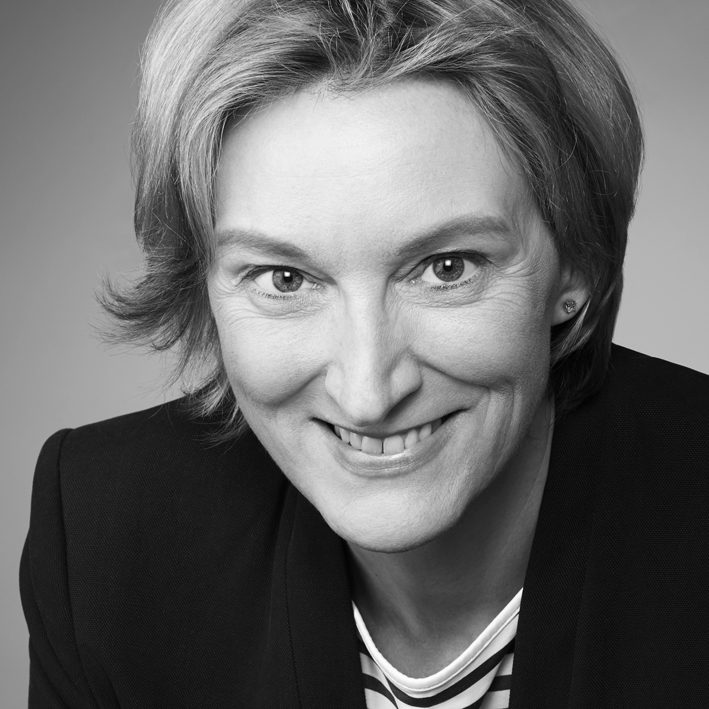 Dr. Barbara Scharrer
Attorney-at-Law Of Counsel at GSK Stockmann
Professor for International Management
Dean of Studies International Business Management (M.A.),
HS Fresenius – University of Applied Sciences
Barbara Scharrer has been in Asian Outbound/Inbound business for more than 20 years in various functions. She acts as an attorney-at-law and trusted advisor assisting European companies to start, to enlarge or to restructure their investments in Asia, especially in China & India. As former CEO and Head Group Asia/Pacific of an international multidisciplinary service firm she was responsible for setting up and managing 12 offices across Asia/Pacific. She is also member of several (Supervisory) Boards particularly of Chinese subsidiaries of European companies. Barbara also teaches International Management at several German univeristies. As Of Counsel of the law firm GSK Stockmann Barbara also advises Asian investors regarding EU-inbound investments.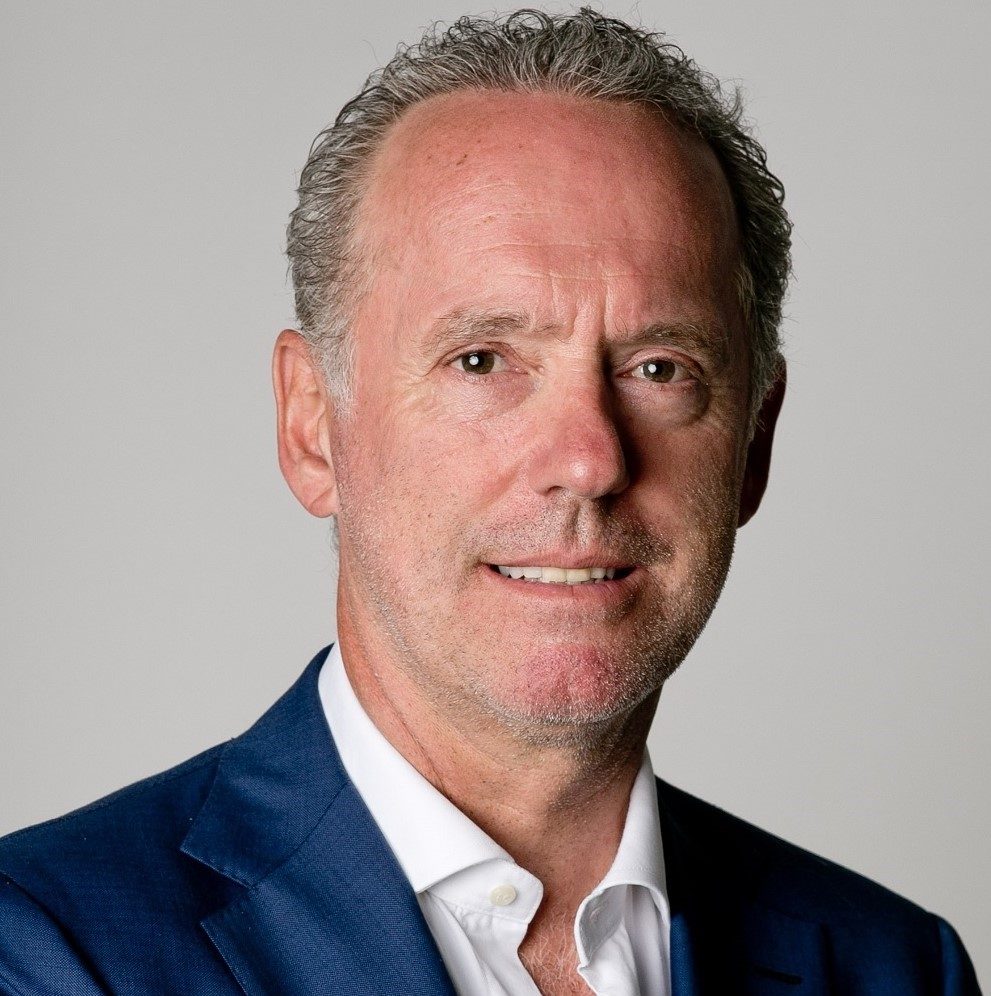 Christian Dreyer
CEO Dreyer Ventures
Christian Dreyer is well-known as an entrepreneur, investor, and former CEO. After working as a consultant for McKinsey, he acquired Hansen Sicherheitstechnik, a specialist mining equipment manufacturer in Germany. He grew the company internationally over 18 years (Eastern Europe, Russia, China, South Africa) and IPOed on the Frankfurt Stock Exchange in 2006. Christian also served as CEO of SkiData AG. Since 2005, he acts as an active investor engineering, life science and media companies such as MS Industrie AG, Beno, logistics software company BNS, Novogenia, Europe's biggest genetic analysis lab and a digital media publishing house "Vox Populi".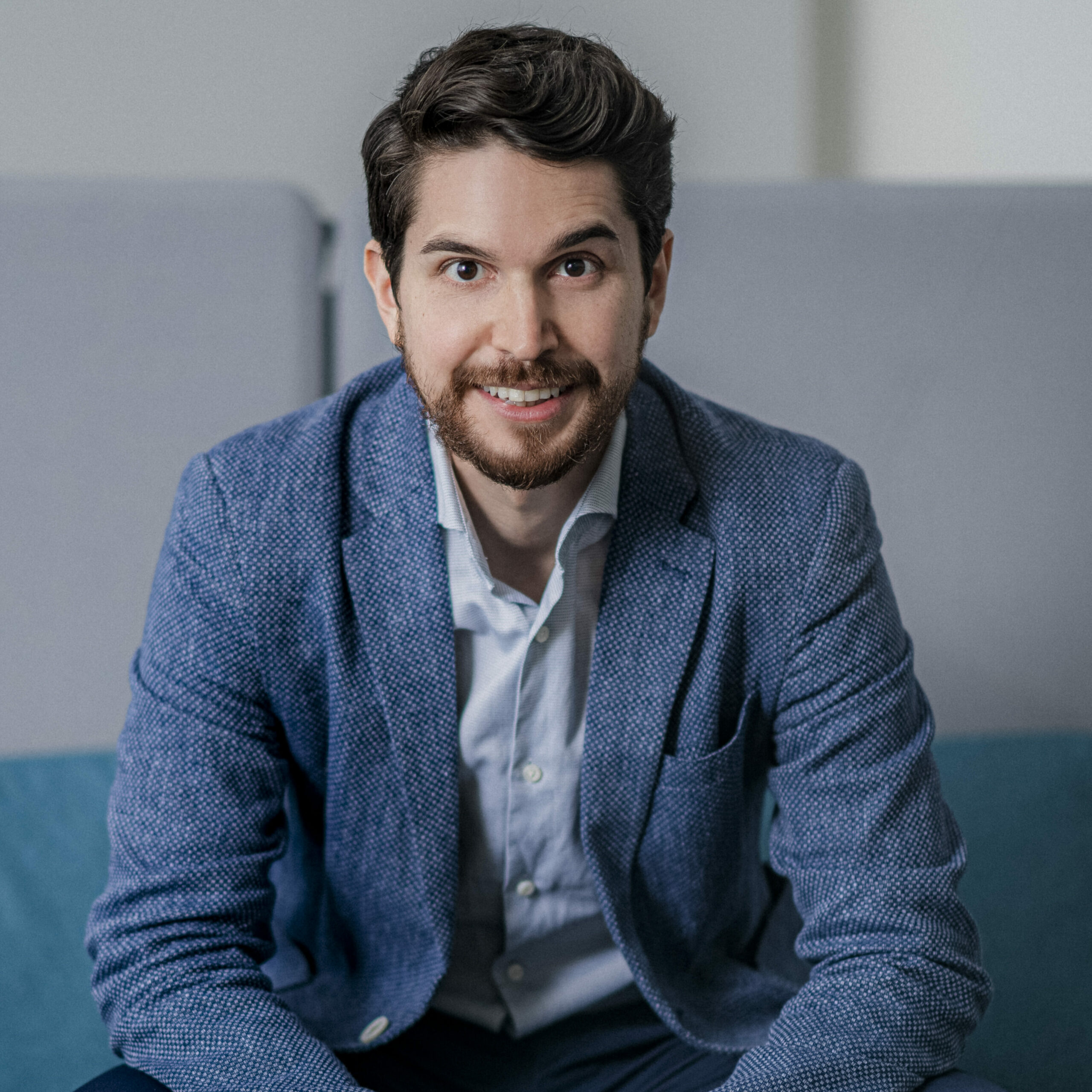 Kambis Kohansal Vajargah
Head of Startup-Services at Austrian Federal Economic Chamber
Kambis Kohansal Vajargah is Head of Startup-Services at the Austrian Federal Economic Chamber. He is also the founding partner of several startup companies, incl. Carployee, Freebiebox and whatchado, managing partner at software venture builder vendevio and the former managing partner of primeCROWD, Austria's largest network for startup investors. His expertise ranges from digital marketing to corporate development and leadership development. The World Economic Forum has chosen him as a European Digital Leader, guiding the digital transformation of the continent. He has been named Austrian ambassador for integration by Sebastian Kurz, the Chancellor of Austria. Since 2011, he has advised and mentored over 100 startups in corporate development, digital marketing and leadership.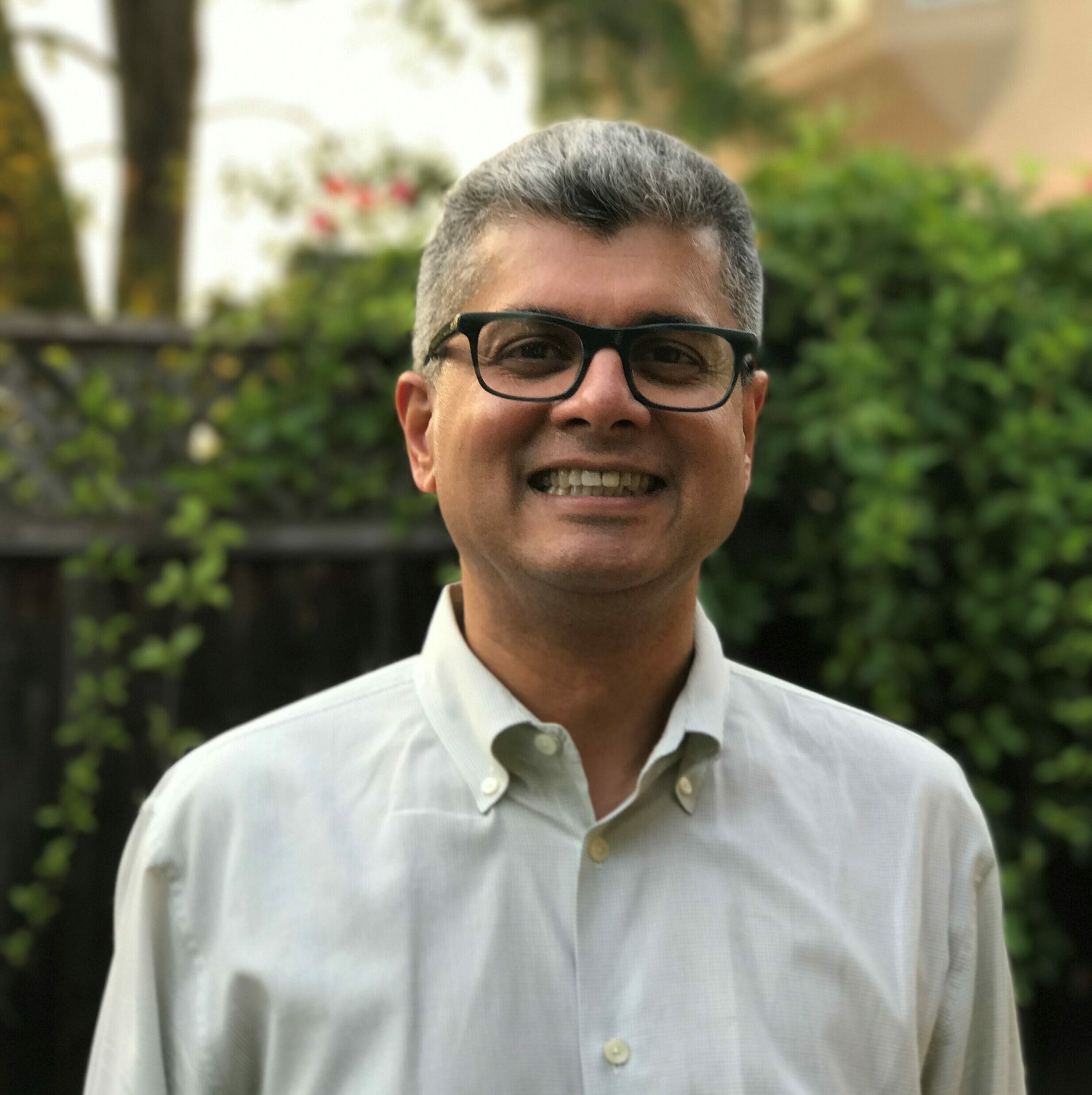 Pravin Kumar
Co-founder and CPO at In.Live
Pravin is a product innovation leader with a blend of strategy, product management, and technical competence. He is co-founder of and Chief Product Officer at In.Live, a company that enables production teams to design, execute, distribute and monetize live stream events. He has worked across a broad set of domains, including Entertainment, HR, AdTech, CRM, Supply Chain. He also led teams in large companies like Microsoft, SAP, TriNet and Yahoo as well as startups. He has successfully managed large complex products with multiple product lines that grew to over a $1.5B. He has been in the business of developing and delivering enterprise software systems for over 25 years. He advises and invests in early-stage startups, and he speaks and writes about product management.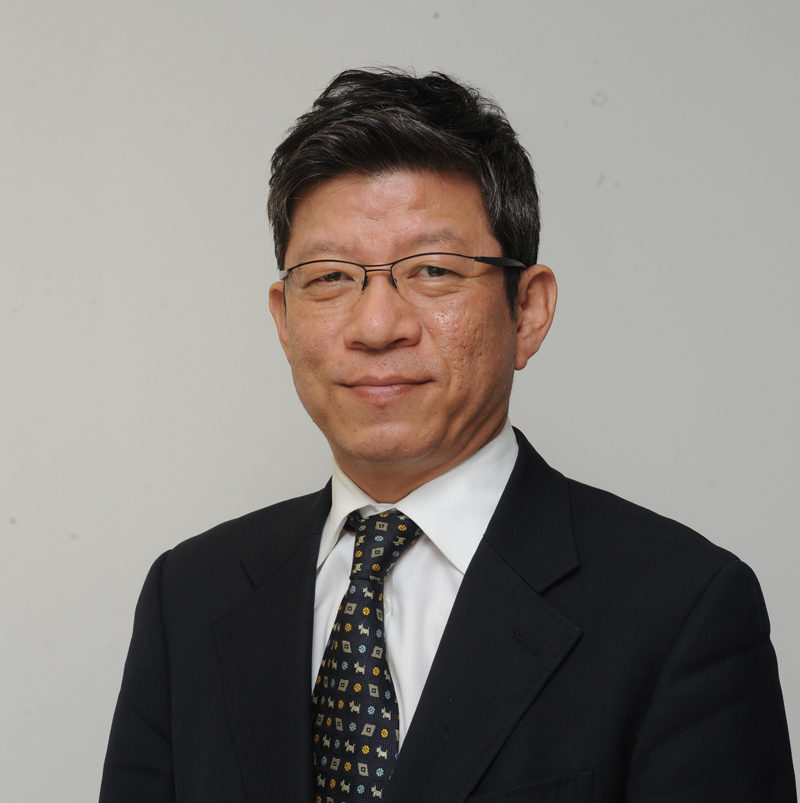 Jay Kim
Managing Director at The PF Consulting
Jay Kim is the Managing Director at The PF Consulting and supporting US and European tech companies to expand their footprint into the Asian market including Korea and Japan. All along his career, he served as a sales and marketing executive in the mobile, consumer electronics and digital entertainment for over 20 years. Prior to establishing The PF Consulting, he was the Country Manager of Korea at Dolby Labs, where he developed business strategies, sales and marketing and customer support functions. Jay also served as VP of APAC business managing business operations of RealNetworks and WiderThan. Before that he set up two companies, Music & Film and Voceweb, operating record label and speech recognition platform respectively. He worked as a senior engineer and technology analyst in LG Electronics and LG Semicon until 1998.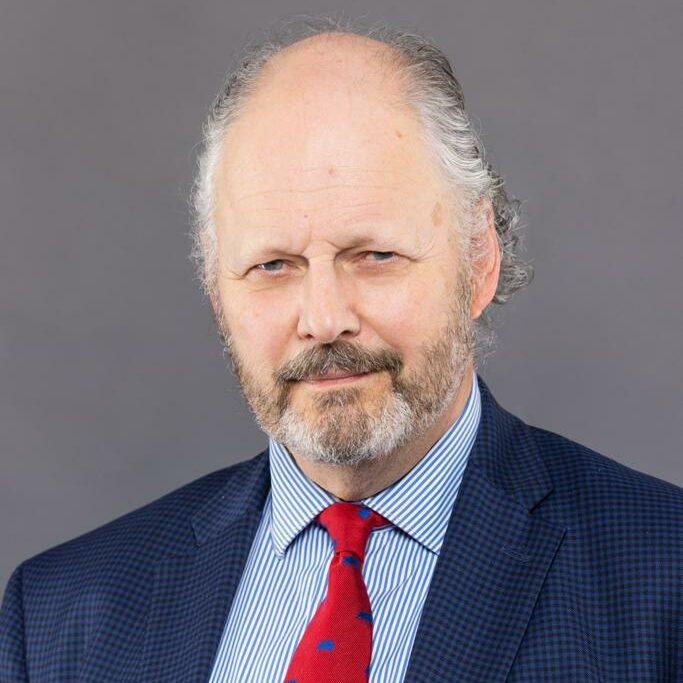 Rudolf Kinsky
Founder and Managing Director
Kinsky Capital Management
Rudolf Kinsky is Founder and Managing Director at Kinsky Capital Management and advises VC/PE funds, start-ups and SMEs on strategy development and fundraising in the DACH and CEE regions. Amongst his other activities Rudolf serves as Advisory Board member of APEX Ventures, as Senior Advisor Austria of DPE Deutsche Private Equity and as a board member of AVCO, the Austrian Venture Capital and Private Equity Organisation. Rudolf looks back on an international career that spans over 40 years in private equity, investment banking and management consulting in the USA, UK, Germany, Austria, and CEE. He worked at 3i Group, Charterhouse, Dresdner Bank, McKinsey & Co., and First Boston Corporation.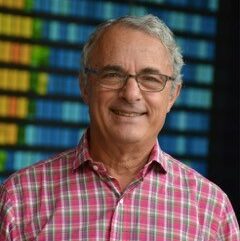 Jeff Cabili
Founder & Managing Director
How2Captivate
Jeff Cabili was the Director of Business Development at the Stanford Graduate School of Business during ten years. Before that, he held senior management positions at global companies such as HP, Memorex and Vicinity. As a total quality management (TQM) consultant, he conducted workshops for 5,100 senior executives. Jeff has been teaching effective nonverbal skills at Stanford Continuing Studies (since 2006) and at Summer Institutes for high schoolers from Latin America, China and Japan. He is a mentor on pitch polishing at incubators such as Plug and Play, Draper University, and Stanford StartX. His expertise lies on "How to Say it" rather than on "What to Say" through the impactful use of body language and voice. He is a keynote speaker on "Effective Nonverbal Communication", "Pitch Polishing" and "the History of Innovation in Silicon Valley".
Testimonials from previous years
Here's what our former SEA participants say about the program:
The Startup Executive Academy was a game changer for us. The program is extremely well designed, focusing on the important topics for early stage startups. It provided access to top academics and industry professionals through a combination of lectures, exercises, and 1-on-1 meetings. These are experts who we wouldn't normally have access to and whose experience and knowledge is invaluable, particularly for an early stage startup like ours. SEA took us out of our own heads, provided constructive feedback, challenged our business assumptions/ideas and forced us to think more clearly and focus on our execution. Lastly, and possibly the most important aspect for us is the community of peers we met who continue to support us today.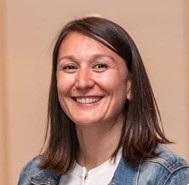 Vanja Perić
CEO AymoLive d.o.o.,
Croatia
SEA21
The Startup Executive Academy was without any doubt the learning experience that had the most impact on the way I do business today. I can safely say that, thanks to what I learned there, I already managed to increase my startup revenues and already paid-off the investment.
What is special is that it mixes life-skills improvement subject with business-oriented and technical matters, all of it from world-class professors and professionals. This makes up for an all-round training that provisions founders and entrepreneurs with holistic sets of new skills and mindsets which really can make the difference in growing the startup and business.
Besides the know-how and theoretical concept I learned, what made the real difference for me was the inspirations, on a business and execution level, that I got from this experience, which is allowing me and my startup to refine and implement very audacious plans for the future.
I highly recommend SEA to any startup founder or executive wishing to maximize its impact potential.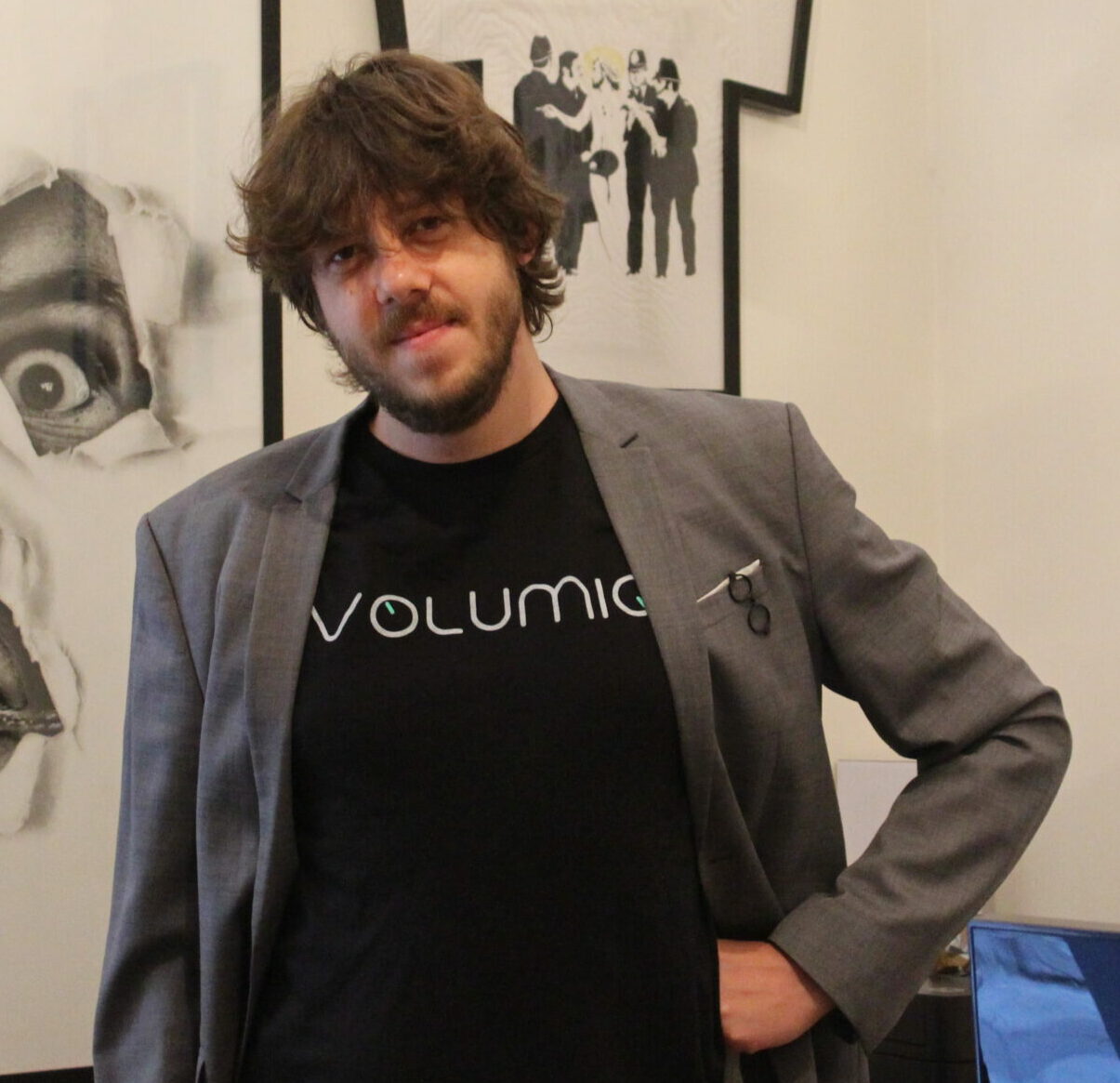 Michelangelo Guarise
CEO Volumio SRL,
Italy
SEA21
The SEA is condensed start-up know-how in an attractive format.
What sets the academy apart from others is not only the very experienced faculty but also the amazing selection of participants. The group was packed with unique characters that combined great ideas, purpose, creativity and a big heart.
I gained a lot of relevant insights and look forward to continuing to work with the network.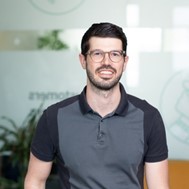 Moritz Thielen
CTO IDUN Technologies AG,
Switzerland
SEA21
The SEA drips with highly distilled entrepreneurial spirit,
guiding young startups through the most crucial topics of their journey, with the knowledge and wisdom of experts of their respective domains. Startups gain first-class access to market wisdom and are able to connect with fellow startups. Knowledge sharing is deeply ingrained into the program. The lessons are outstanding and the knowledge and insights you get to avoid common problems are priceless.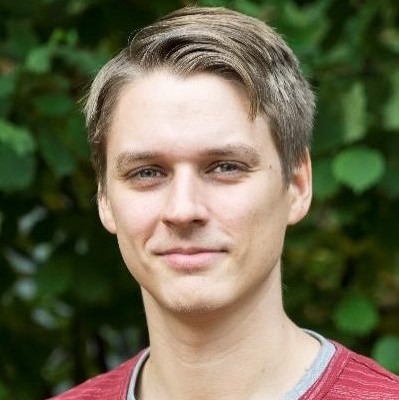 Martin Macheiner
CTO VIABIRDS Technologies GmbH,
Austria
SEA20 Online
The Startup Executive Academy was a unique and intense experience
where top executives, professors and investors shared years worth of learning into a short period of time. It gave me and my business the know-how I needed to reach our next key milestones. I really enjoyed the balance between the more academic lessons and the learning-by-doing with the weekly homework. I'm also very thankful for the one-on-one office hours sessions where I could exchange and get support for my startup trajectory and current challenges.
I can highly recommend the Startup Executive Academy to all startup leaders who look into accelerating their learnings, and building a powerful international network.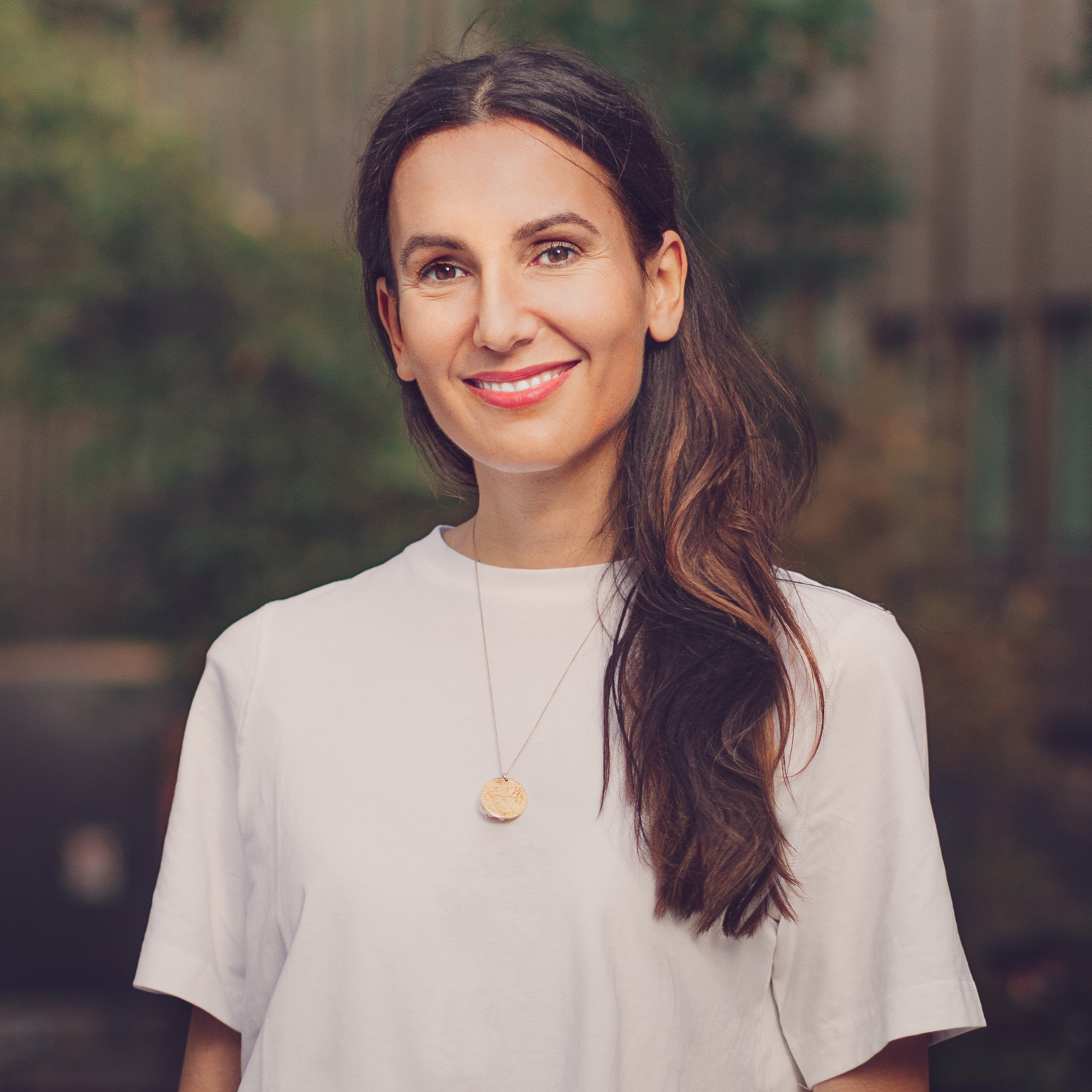 Elodie Swanberg
CEO POMMINE AB,
Sweden
SEA20 Online
The Startup Executive Academy 2020 was very well organised and structured in the online format despite the challenging COVID situation. Qualified lecturers from business and academia made the 4 weeks very informative, inspiring and at the same time a great added value for our future development. Questions about current challenges and problems that one has to face are discussed in open space among the participating start-ups and the individual sessions and answered in a solution-oriented way. The SEA thrives on the exchange between the international participants as well as the international experts. As a graduate, the Startup Executive Academy 2020 was a real success for me personally and for our startup. Recommendable!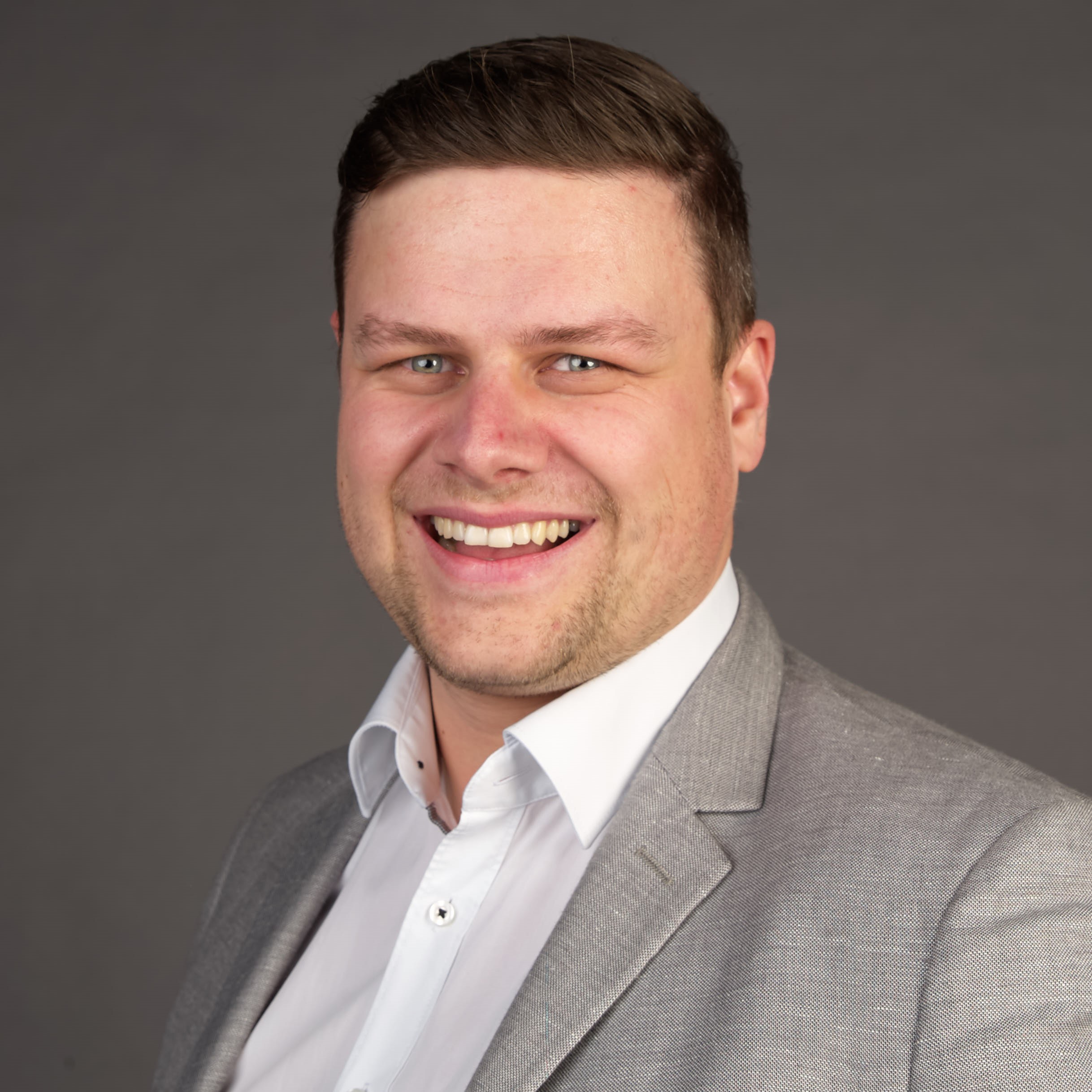 Gerald Eder
Co-Founder solbytech gmbh,
Austria
SEA20 Online
The SEA20 was perhaps one of the most challenging programs I had the pleasure to experience so far in the startup world.
The tightly packed and very interactive schedule combined with top-class faculty offered me and my company the possibility to not just question everything, but also to work on actionable solutions during the one on one sessions. Having access to world-class leaders on such a personal level is unique. Everybody wants a network like this one. Proud to be part of it!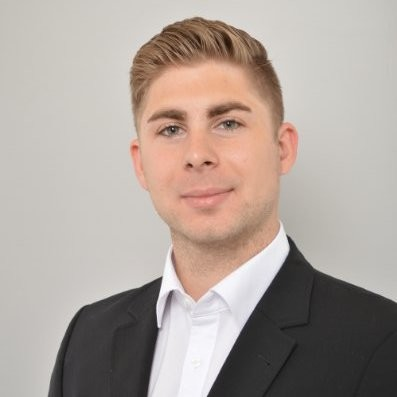 Philip Meier
CCO & Co-Founder ImageBiopsy Lab GmbH,
Austria
SEA20 Online
The SEA was an intense but incredibly encouraging experience. Insights from top executives, investors and professors have proven to be a real catalyst for the development of my business and myself. Working on your business model is, in theory, not hard, but in practice slight nuances in your decision-making can have a huge impact in sharpening your product vision, reaching your target group, telling your products' story and cutting the deals in sales. Getting a better understanding of these nuances through inspiring talks, intense discussions and insights with the vastly experienced faculty and my international peers made me humble and thankful. It's great to be part of this family!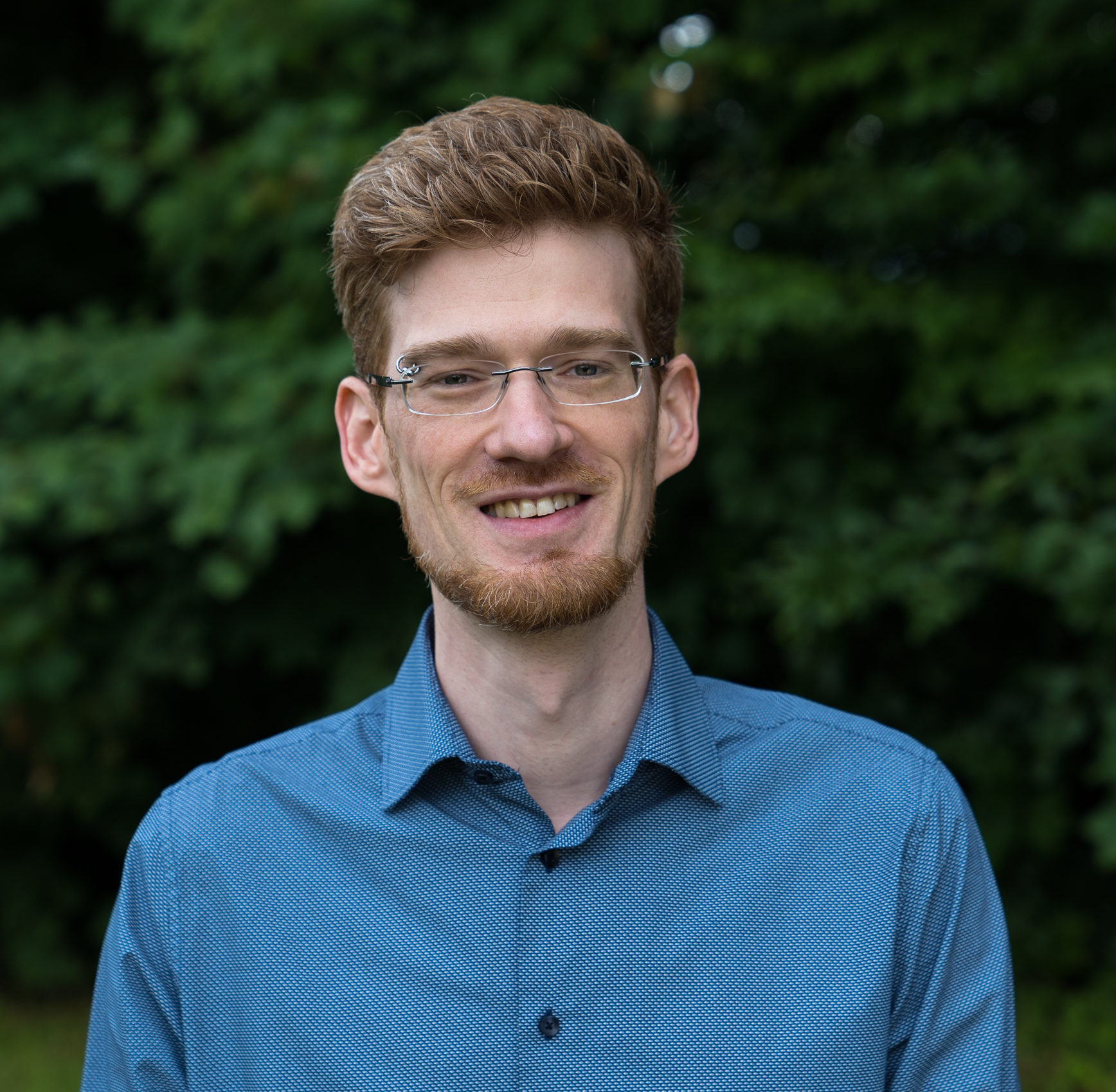 Thomas Layer-Wagner
CEO Polycular
Salzburg, Austria
SEA19
"I've never participated in a program where top executives of corporations, Silicon Valley VCs and Stanford professors get together to share not only their knowledge and expertise with us but also insights that are hard to access from the outside. I hold an MBA in Strategic Management but the SEA provides a totally different, tailor-made experience.
The fantastic international peers turn into your friends, mentors, advisors, and supporters. I recommend the SEA to startup leaders who seek to move to another level, gain practical knowledge and build a powerful network."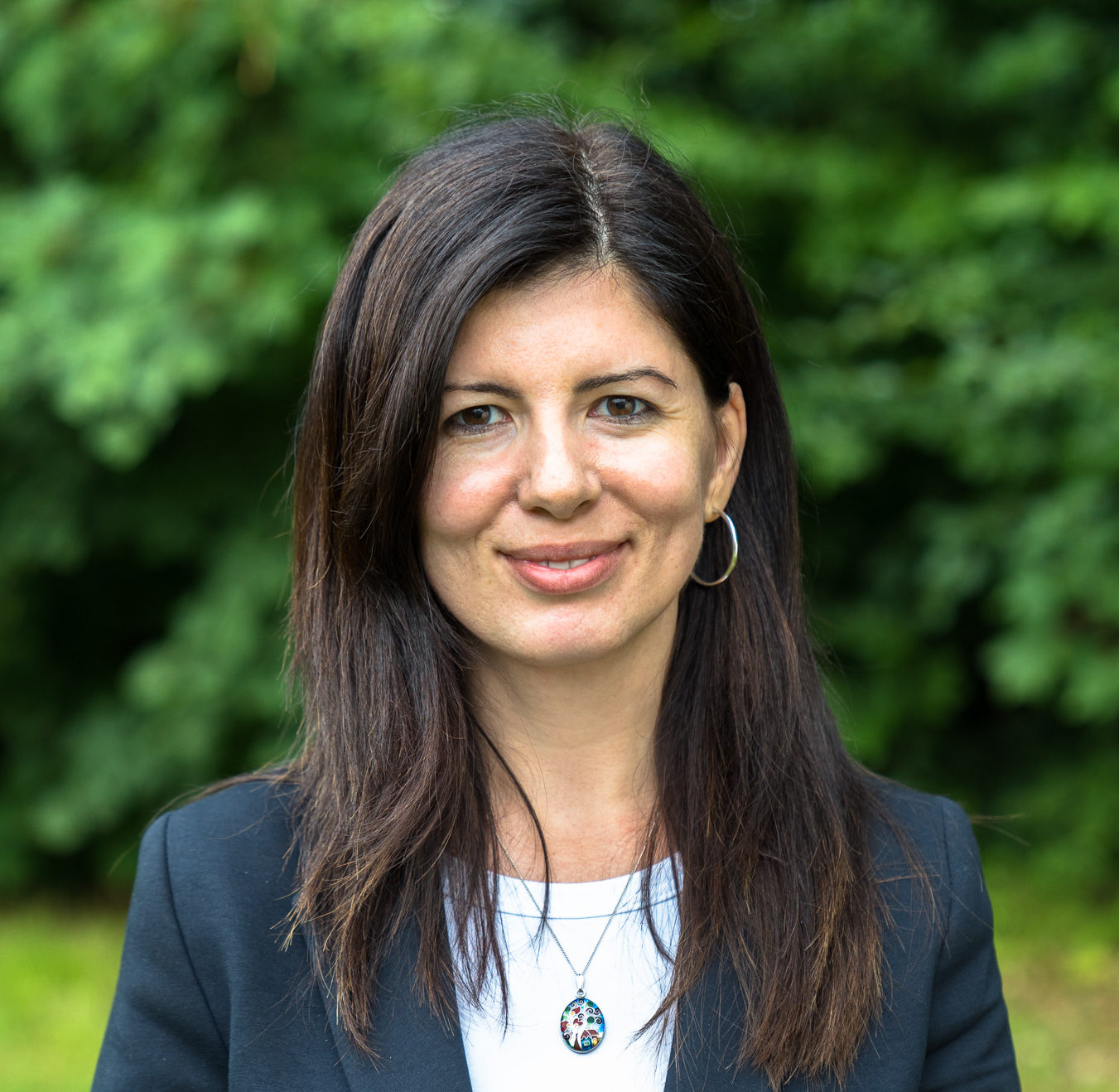 Elena Shkarubo
CEO MeetnGreetMe
Minsk, Belarus
SEA18
"I was blown away by Prof. Baba Shiv and the intensity of the Startup Executive Academy program. I have received so much new input that changed my mind and helped me to gain a different view on many aspects of my company. Our group of participants was really international and this gave me very interesting insights on how to grow globally. After the Academy, I was invited to give a lecture for a Stanford executive program which was the first step to expand my business in the US. I can highly recommend the Startup Executive Academy."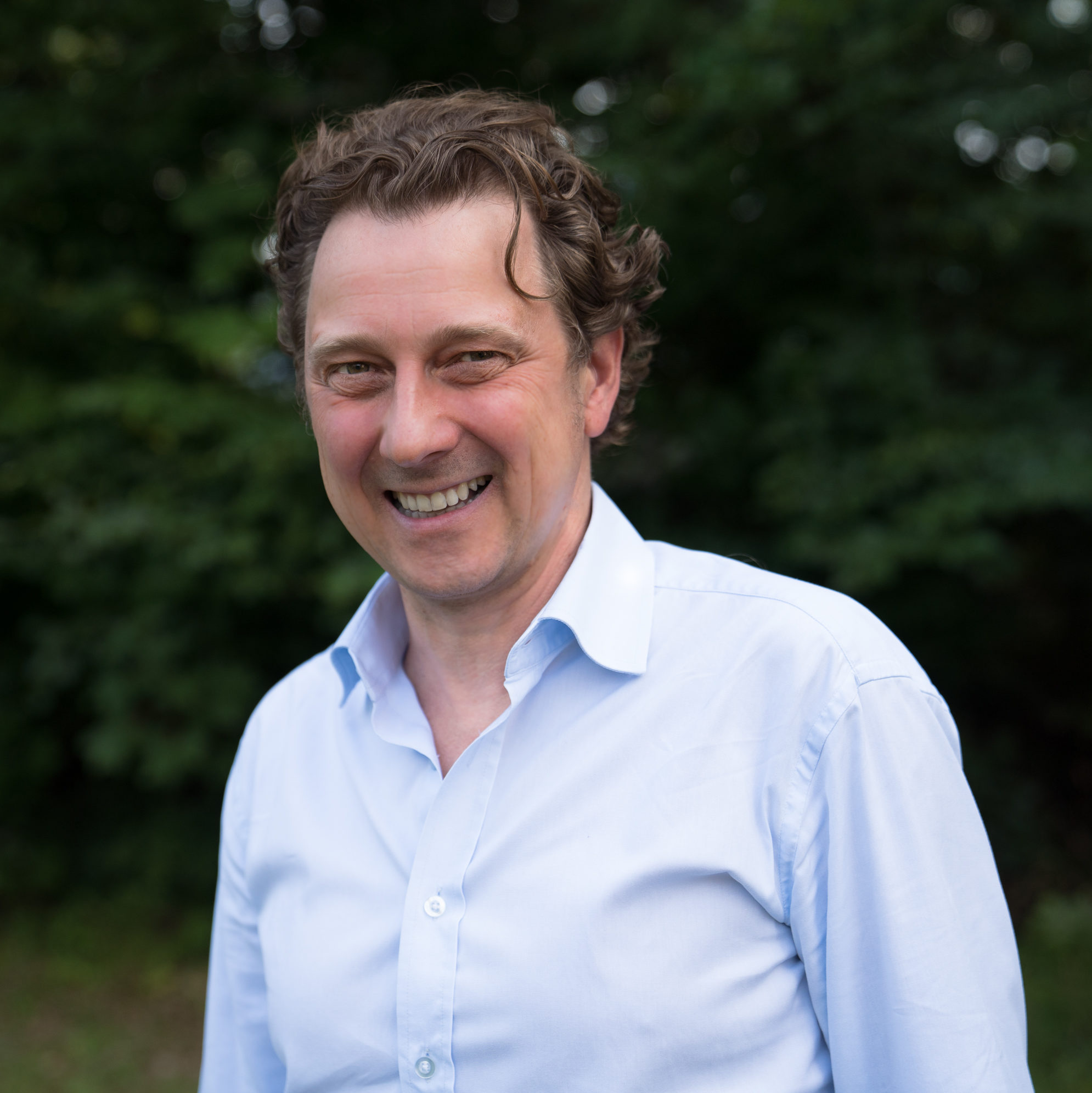 Ralph Hünermann
CEO Odoscope
Cologne, Germany
SEA18
"The Startup Executive Academy was very good, both the lectures as well as the curriculum. I already attended at similar programs of top US business schools and would like to congratulate for this great curriculum and very competent faculty. I was able to learn again and can recommend this Startup Executive Academy in Europe!"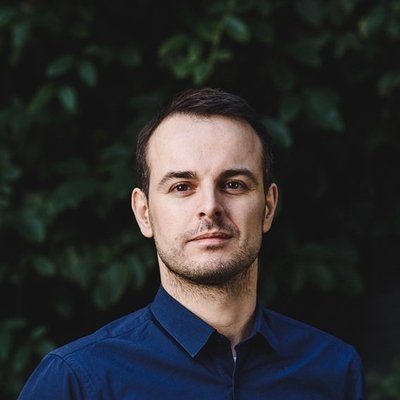 Nuno Job
CEO YLD
London, United Kingdom
SEA18
Get trained by top professors and experienced executives.

Meet passionate founders, global industry experts and top investors.

Become a member of the SEA Circle –
a world class startup network.
For investors
Investors are always looking for professional Go-to-market execution. The SEA is the perfect hands-on program to learn this. Sending a talented startup executive to the SEA is a great investment in the success of your startups.