Startup Executive Academy
28. June – 3. July 2020
The Startup Executive Academy (SEA) is an international and exclusive five-day Go-to-Market program for early stage (seed, A or B phase) startup founders and executives to accelerate their business and inspire growth.
The SEA takes place every summer at the historic Castle of Urstein in Salzburg, Austria and aims to equip the participants with the neccessary skill set to overcome startup-specific challenges.
Apply now!
SESSIONS
The highly practical, hands-on Go-to-Market sessions cover topics such as pricing, sales, venture capital, leadership, investment proposal, business model, negotiation and legal matters.
See our schedule
FACULTY
The program is led by Prof. Baba Shiv from the Stanford Graduate Schol of Business. The faculty body includes executives and former leaders of global technology companies like Porsche, Dolby, Huawei, and Sony.
See our faculty body
OUTCOME
The participants leave the SEA with new ideas, knowledge and feedback that they gathered during the sessions and the one-on-ones with facukty members and peers. They can immediately use this input to accelerate their business and take their company to the next level.
SEA CIRCLE
The SEA Circle is the Alumni network of former SEA participants and enables continous learning. SEA Circle members can share their experiences on success and failure and receive advice from peers. Members meet annually at the SEA for a one-day training.
Get trained by top professors and experienced executives.

Meet passionate founders, global industry experts and top investors.

Become a member of the SEA Circle – a world class startup network.
Here's what our former SEA participants have to say:
"I've never participated in a program where top executives of corporations, Silicon Valley VCs and Stanford professors get together to share not only their knowledge and expertise with us but also insights that are hard to access from the outside. I hold an MBA in Strategic Management but the SEA provides a totally different, tailor-made experience. The fantastic international peers turn into your friends, mentors, advisors, and supporters. I recommend the SEA to startup leaders who seek to move to another level, gain practical knowledge and build a powerful network."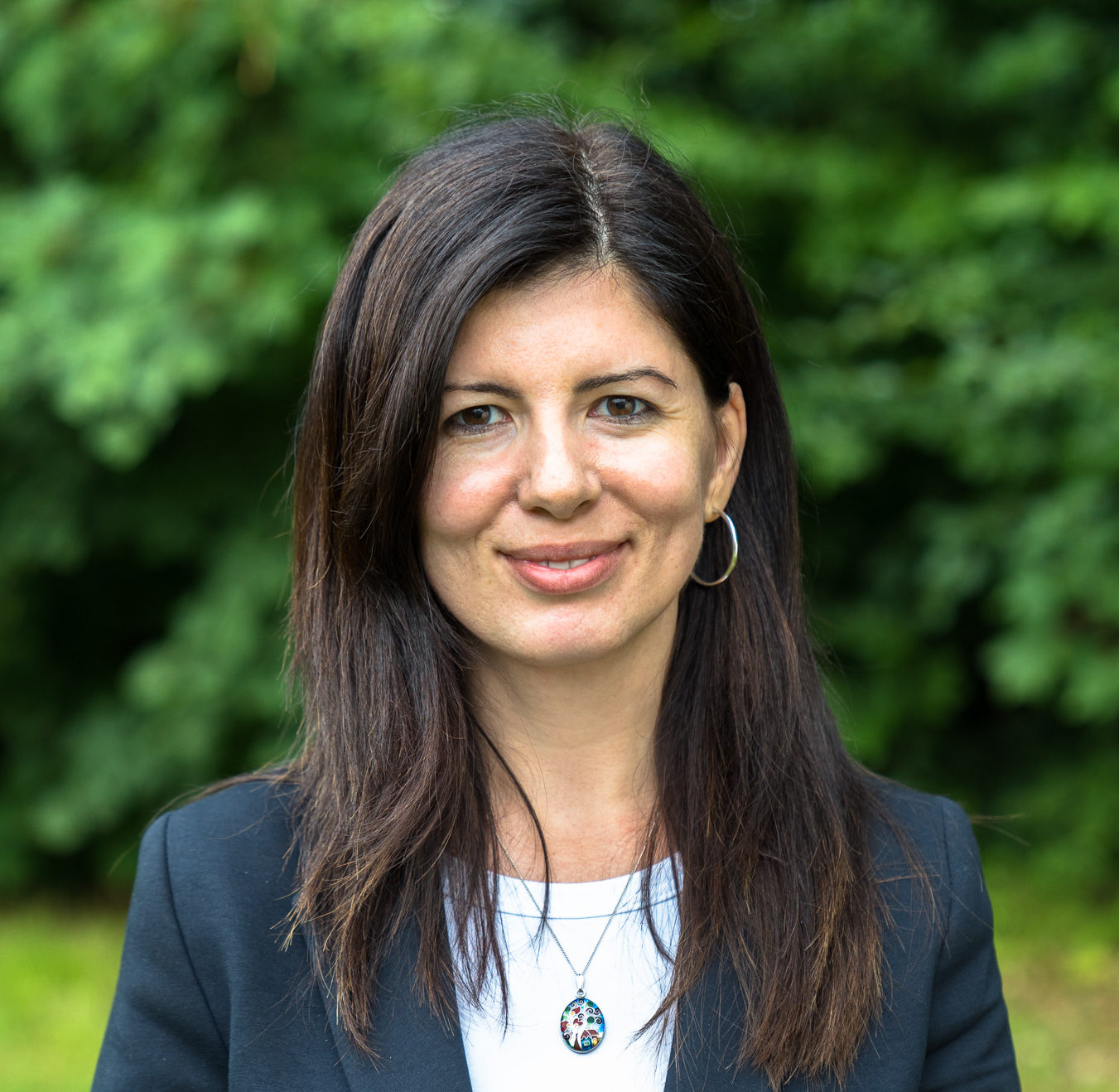 Elena Shkarubo
CEO MeetnGreetMe
Minsk, Belarus
"I was blown away by Prof. Baba Shiv and the intensity of the Startup Executive Academy program. I have received so much new input that changed my mind and helped me to gain a different view on many aspects of my company. Our group of participants was really international and this gave me very interesting insights on how to grow globally. After the Academy, I was invited to give a lecture for a Stanford executive program which was the first step to expand my business in the US. I can highly recommend the Startup Executive Academy."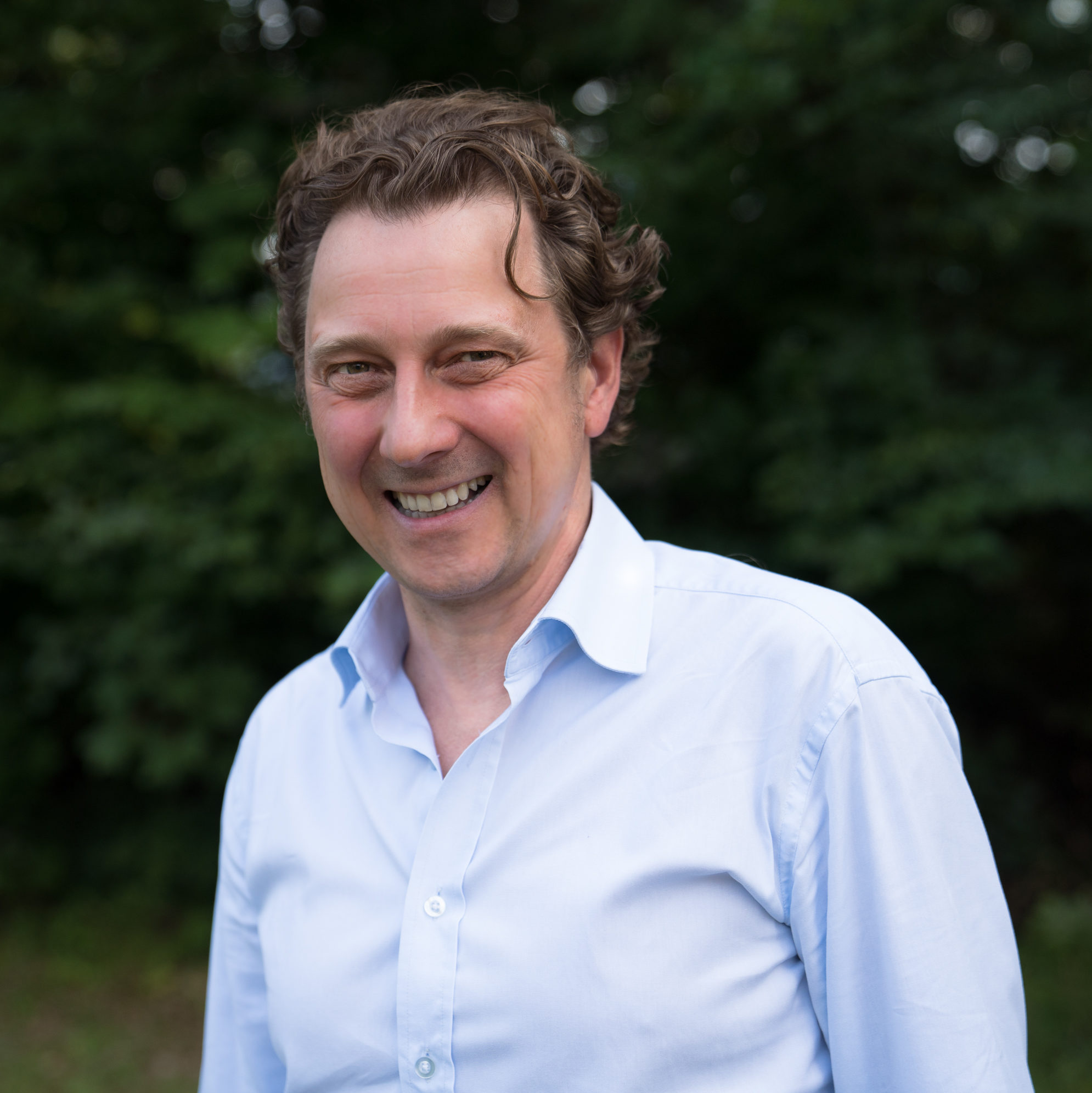 Ralph Hünermann
CEO Odoscope
Cologne, Germany
"The Startup Executive Academy was very good, both the lectures as well as the curriculum. I already attended at similar programs of top US business schools and would like to congratulate for this great curriculum and very competent faculty. I was able to learn again and can recommend this Startup Executive Academy in Europe!"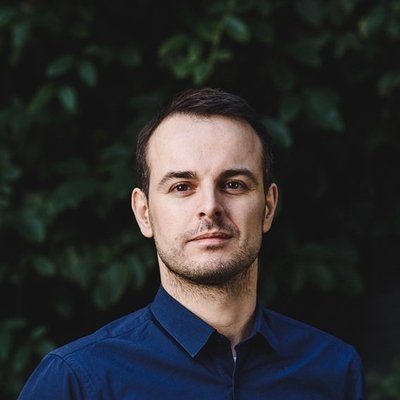 Nuno Job
CEO YLD
London, UNited Kingdom
For investors
Investors are always looking for professional Go-to-market execution. The SEA is the perfect five-day crash course to learn this. Sending a talented startup executive to the SEA is a great investment in your investment.
LEARN MORE
Application & Terms
APPLICATION
APPLY HERE
TUITION FEE
The fee includes the full participation according to the curriculum, course material, accommodation at the campus of the Salzburg University of Applied Sciences (single occupancy only) and all meals.
CANCELLATION POLICY
We understand that Startup Executives occasionally have changes in plans or schedules that will result in their inability to attend the program as planned. If you wish to cancel and receive a full refund, you must submit your request in writing no later than March 31, 2020. Cancellation requests are valid only upon receipt of an acknowledgement email from Silicon Castles confirming the receipt of your request. Afterwards no canellcation is accepted.
YOUR APPLICATION
Please use the application form to apply. Most applications take about 15 minutes to complete. You will need to provide personal information, details about your startup, as well as a personal statement why you would like to participate. Please complete all sections, otherwise your application cannot be properly reviewed.
CONFIRMATION OF RECEIPT
You will receive a confirmation of receipt by email within 48 hours of submitting your application. If you have questions about the status of your application, please contact sea@siliconcastles.com.
NOTIFICATION OF YOUR ACCEPTANCE
Applications are reviewed on an ongoing basis. You will hear back no later than two weeks after submitting your application. We understand your need to know your admission status and try our best to balance that with our admission process. With the final acceptance you will receive further instructions and details. Important: No full payment necessary before you have been accepted.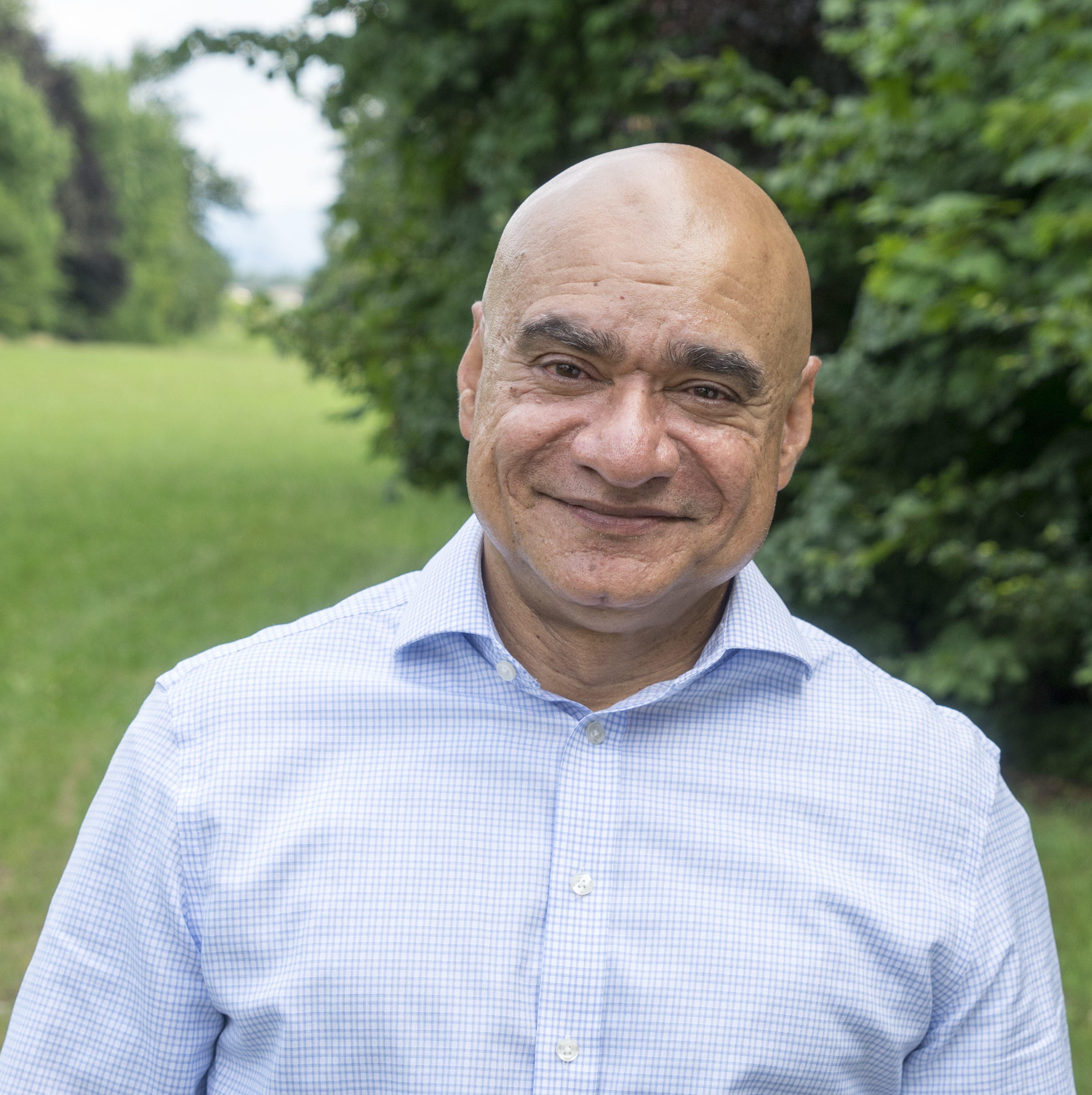 Dr. Baba Shiv
Lead Professor
Stanford Graduate School of Business
Baba Shiv is the Sanwa Bank, Ltd., Professor of Marketing, Co-Director of the Strategic Marketing Management Executive Program and Director of the Innovative Technology Leader Executive Program at the Stanford GSB. He has done extensive work on the emotional brain, documenting its powerful role in shaping decisions and experiences. His work includes the application of neuroeconomics to the study and practice of innovation and entrepreneurial leadership. His work has been featured on The Tonight Show with Jay Leno, CNN, Economic Times, Fox Business, Financial Times, The New York Times or Wall Street Journal (a.o.). Baba Shiv teaches executives at Stanford about strategy, entrepreneurial leadership, decision-making, and customer-focused innovation.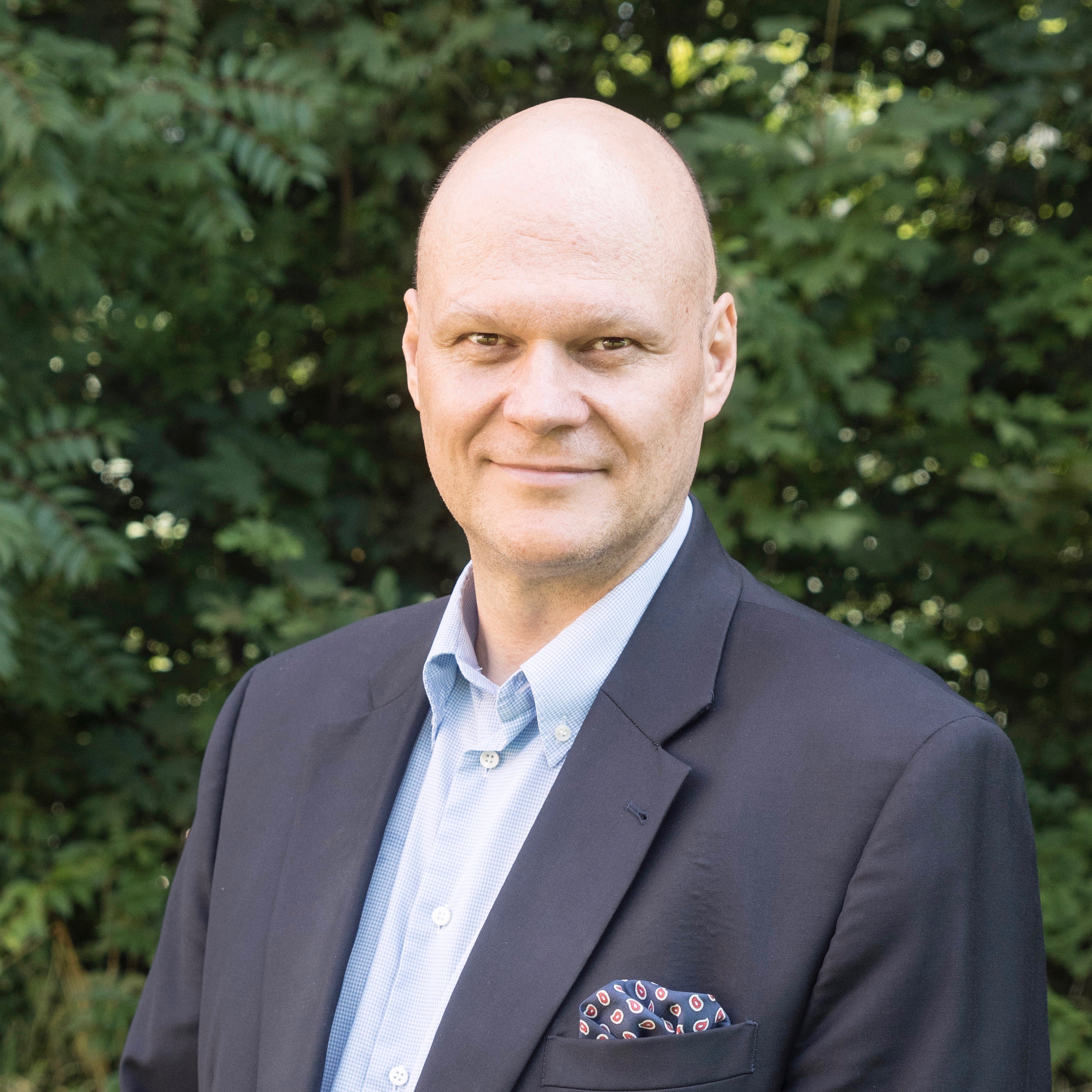 Andreas Spechtler
Founder Startup Executive Academy
Founder & CEO Silicon Castles
Andreas has more than 25 years of experience in the global technology and licensing business, digital entertainment, international marketing, sales and operations in Europe, the US, Russia, the Middle East, and Africa. Andreas worked for American, German and Japanese companies and looks back on many years of startup and incubation experience inside and outside of corporations. Andreas served as an executive in global technology companies such as Sony, Nemetschek, Real Networks and Dolby. Previously, Andreas was the President of Dolby Laboratories International. In the year 2017, Andreas left the corporate world and is now fully dedicated to helping startups to grow and startup executives to become world-class performers.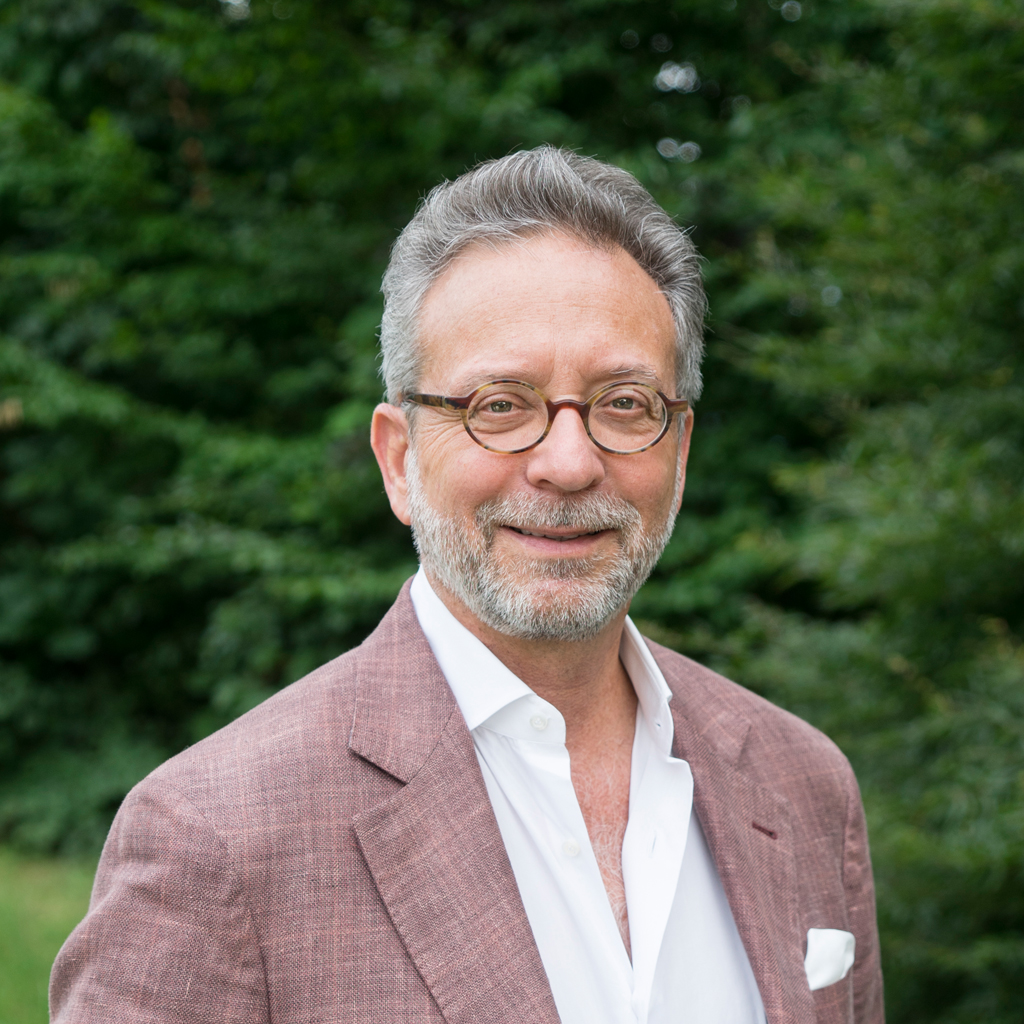 Pascal Levensohn
Senior Strategic Advisor at Silicon Castles
Founder & Managing Partner Levensohn Venture Partners
Managing Director Dolby Family Ventures
Pascal is the Founder of Levensohn Venture Partners and Managing Director of Dolby Family Ventures. He has over 25 years of venture capital experience and has invested in over 100 startups since 1996. He has 37 years of experience as a professional investor and has been a public and private company director since 1993. He currently serves as a Director of startups in three continents and is based in San Francisco. Pascal is a life member of the Council on Foreign Relations. He is a partner and Senior Strategic Advisor to Silicon Castles.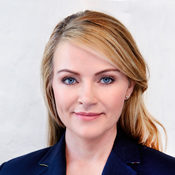 Eva Wimmers
President Europe Huawei HONOR
VP HONOR Global
Eva Wimmers is President for Huawei Honor in Europe and VP for Honor Global. Wimmers oversees sales, operations and marketing in Europe and also global business. She was appointed at Honor in 2016. As part of her role, she establishes the young brand in the European market and drive partnerships across Europe. Before joining Huawei, she served as Chief Procurement Officer at Deutsche Telekom group and Member of the T-Systems Supervisory Board. Her proven track record of driving effective change within large and small international businesses and being an expert in building European and global trends, brands and partnerships make her a valuable asset for startups.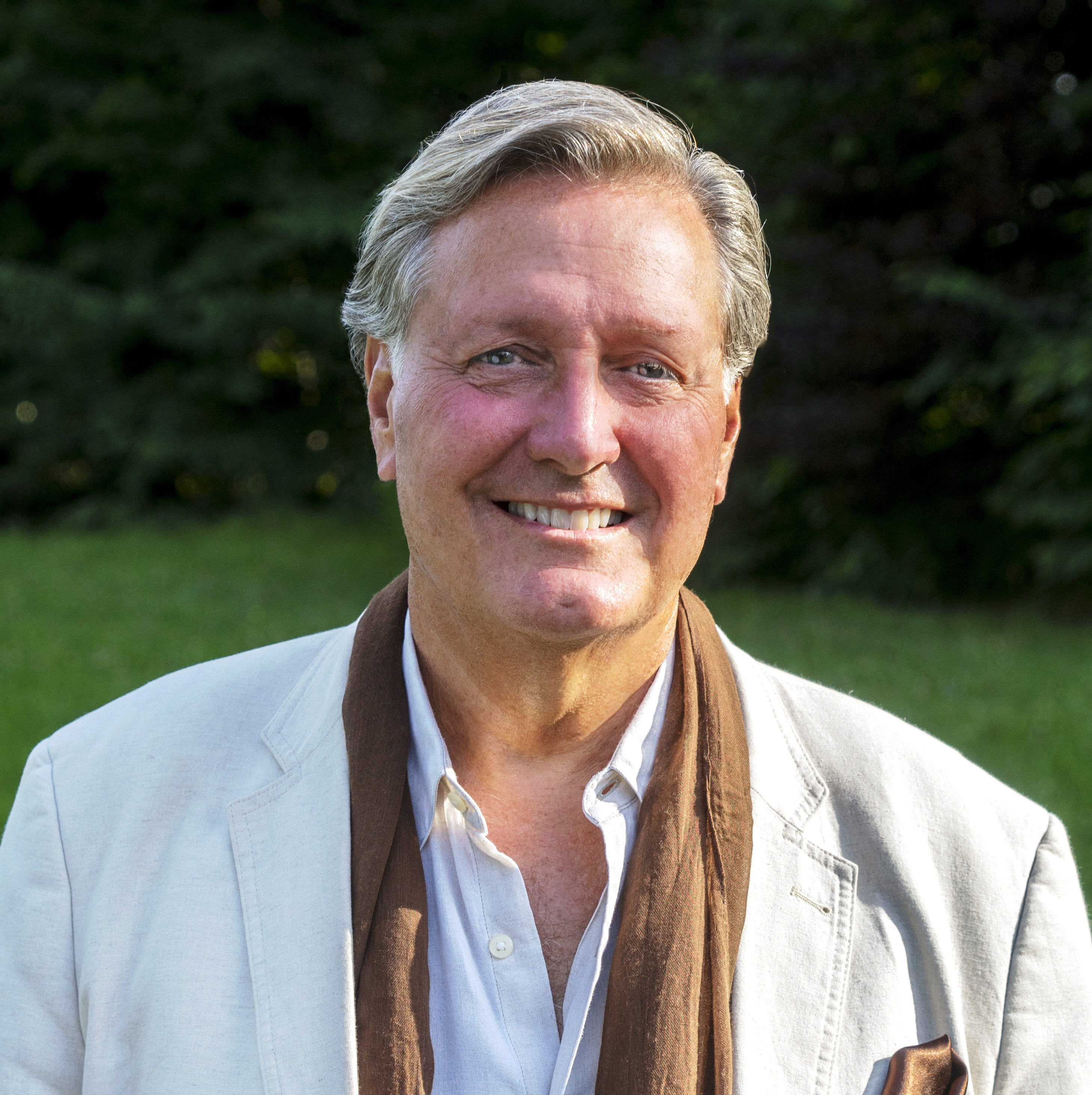 Jeff Burton
CEO Woodside Creek Ventures
Jeff Burton co-founded Electronic Arts and today he is known as a serial American startup entrepreneur with a passion for European innovation and startups. Jeff is board member of several European startups, co-founder of HolodeckVR in Munich, and a major advisor to BitDegree and other technology companies. He is also a Partner/Associate at the Copenhagen Institute for Futures Studies. In addition to being Head of Global Programs for Startup Division by Civittá in Vilnius, Lithuania, he recently became a member of the Board of Advisors for Startup Europe under the European Commission in Brussels.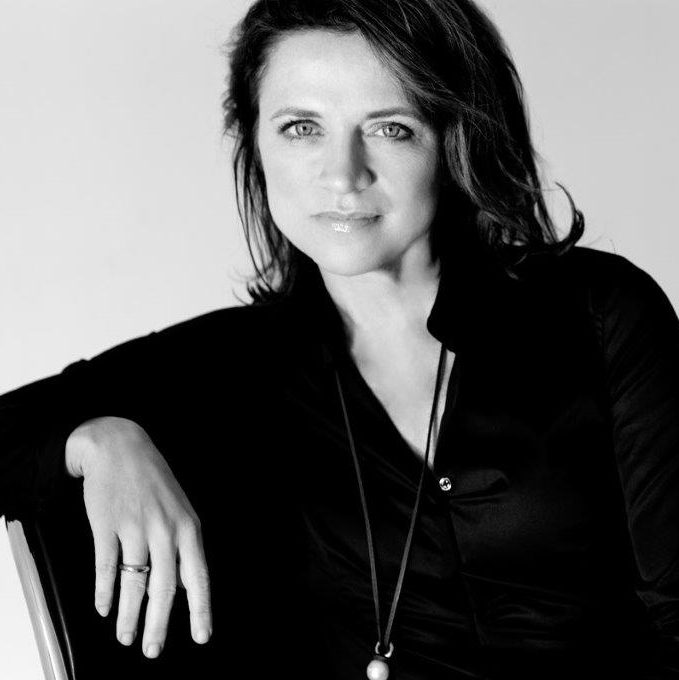 Antje Hundhausen
VP Brand Experience Deutsche Telekom
Antje Hundhausen is VP for Brand Experience at Deutsche Telekom and looks back on 20 years in executive positions in IT/Telecommunications and Tourism. The business administration graduate and music and art expert is in charge of Deutsche Telekom's brand unit, 3D Brand Experience. In this capacity, she is responsible for brand communication spaces. Together with her team she develops and implements concepts for international corporate trade fairs, enables culture mindshift through Future Workplaces and creates and implements overall Retail Design for the company. Antje is founder of digital open labs such as Fashion Fusion and Digital Art and is responsible for the Deutsche Telekom Group's art collection.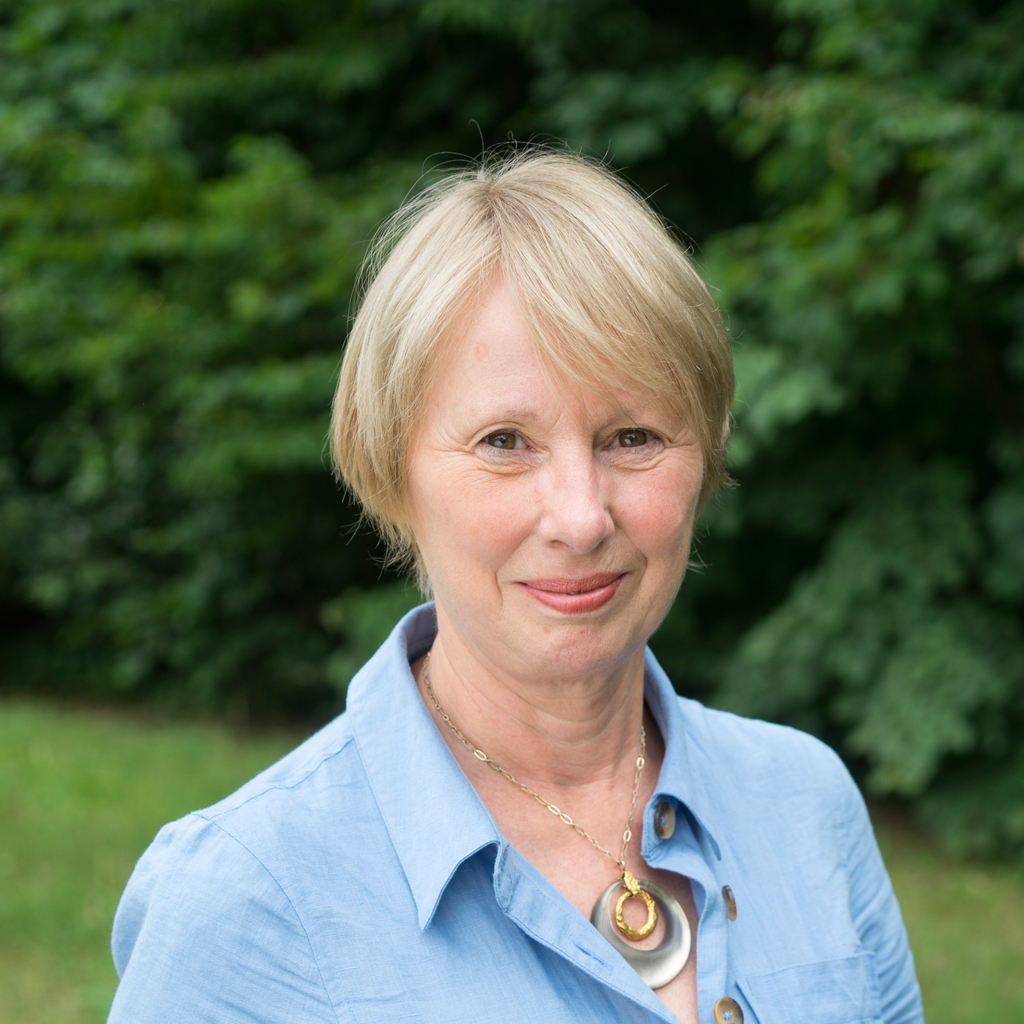 Catherine Ogilvie
Senior Marketing Advisor at Silicon Castles
CEO Ogilvie Brand Boot Camp
Catherine Ogilvie has been in global marketing and communications for over 30 years. She worked with blue chip businesses around the world and lived both in Europa and the US. Her roles have included senior international management positions with Harrods, Motorola, Napster, Edelman, Almond Board of California and Dolby. Most recently she has held leadership positions within higher education at the University of Leicester. She has highly valuable experience in building and mentoring teams, developing corporate/brand narratives and effective marketing strategy in a range of industry sectors from start-ups to multi nationals. Currently a member of Authentic Vision's European Advisory Board and she works with C-suite executives on crisis, marketing and communications strategy.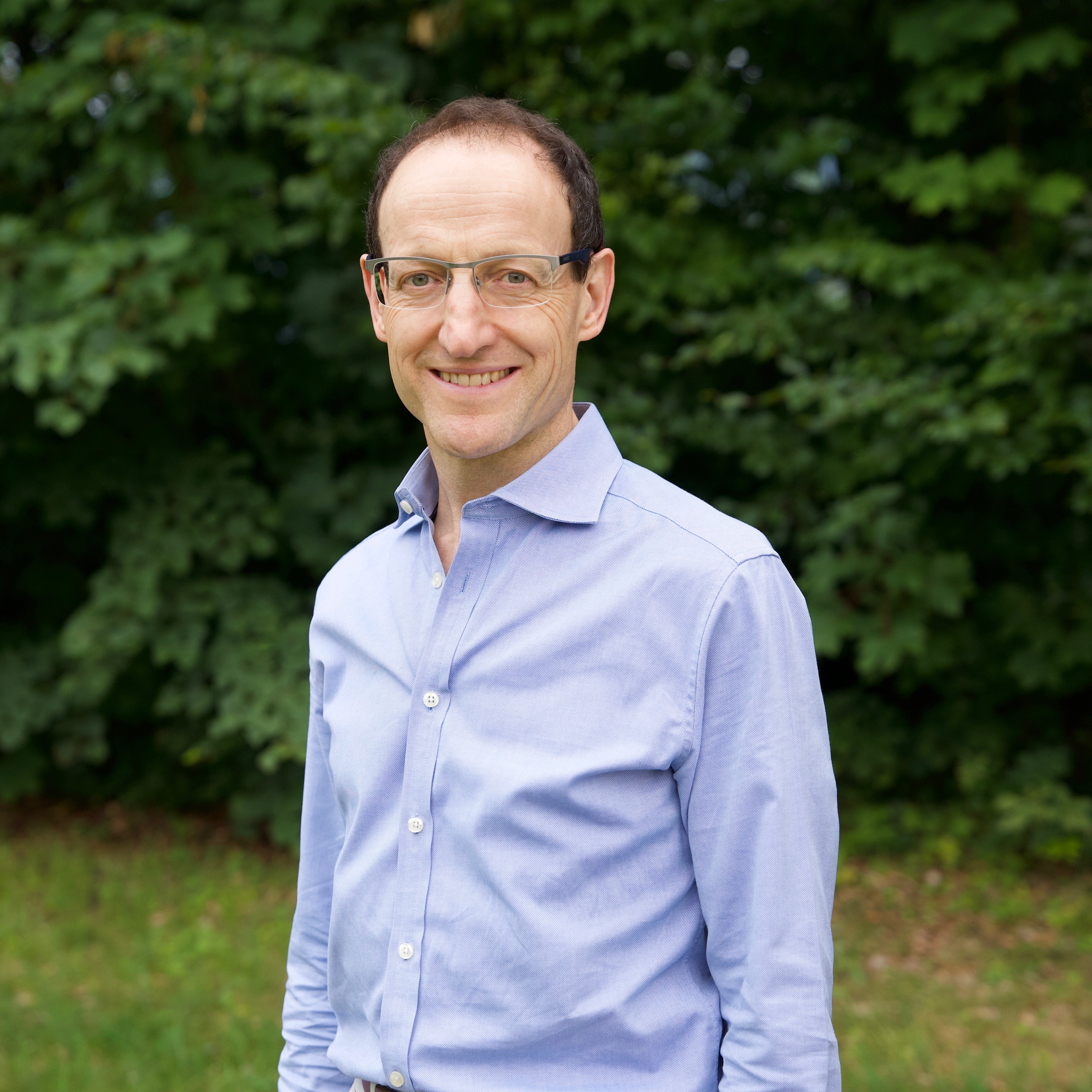 William Alexander
Global Practice Leader for Technology Media Telecom at Spencer Stuart
William Alexander leads the Global Practice for Technology, Media & Telecommunications at Spencer Stuart and is a member of the Board and CEO practices. He specializes in the appointments of senior executives and non-executive directors within the converging arenas of technology, communications and media. William leads searches for both listed and private equity-held corporate clients and works on many of the critical leadership transitions. Before joining Spencer Stuart, William helped establish and led MetaPack, a private equity-backed software company, from startup to sustainable profitability. Prior, he was working in management functions at IBM, Broadsystem and Bain & Company.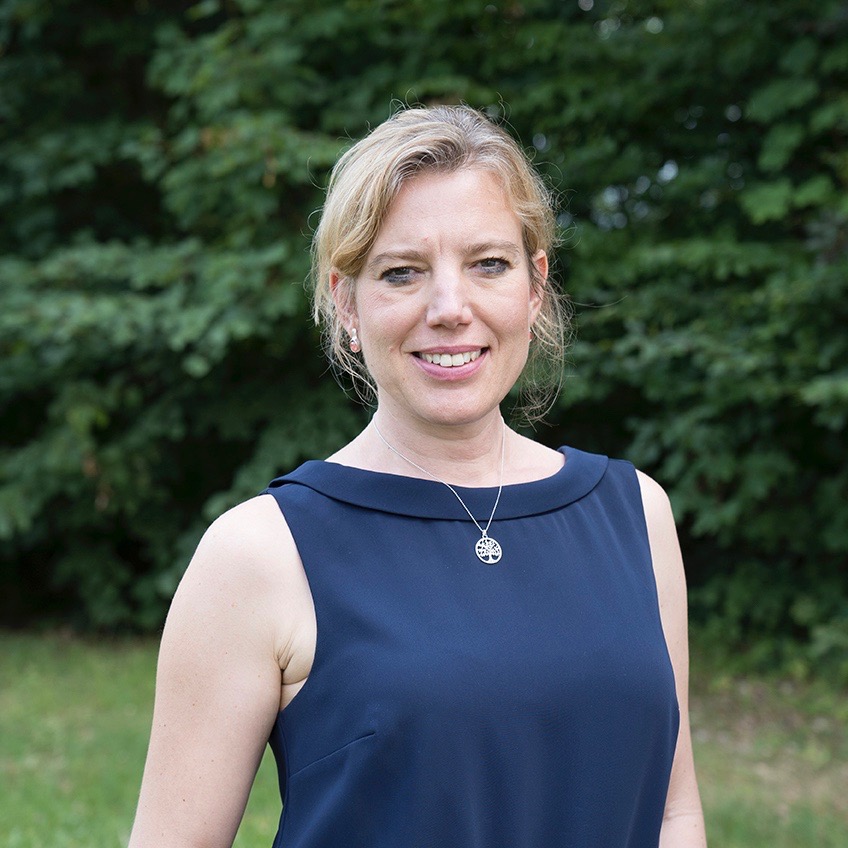 Dr. Petra Meyer
Senior Advisor for Strategic Team Development at Silicon Castles
Professor at the Salzburg University of Applied Sciences
Petra is a Senior Lecturer at the Salzburg University for Applied Sciences for emotional intelligence, culture and team development. Over many years she gained experience working with corporations like IKEA, Barracuda or Bachmann Electronic. Petra acts as training facilitator and coach to drive organizations to the next level. She is also a SixSeconds Network Leader. Petra earnt her master's degree in Entrepreneurship and Innovation Management at the Vienna University of Economics and Business Administration, and her Ph.D. in Management and Marketing at the University of Wollongong, Australia.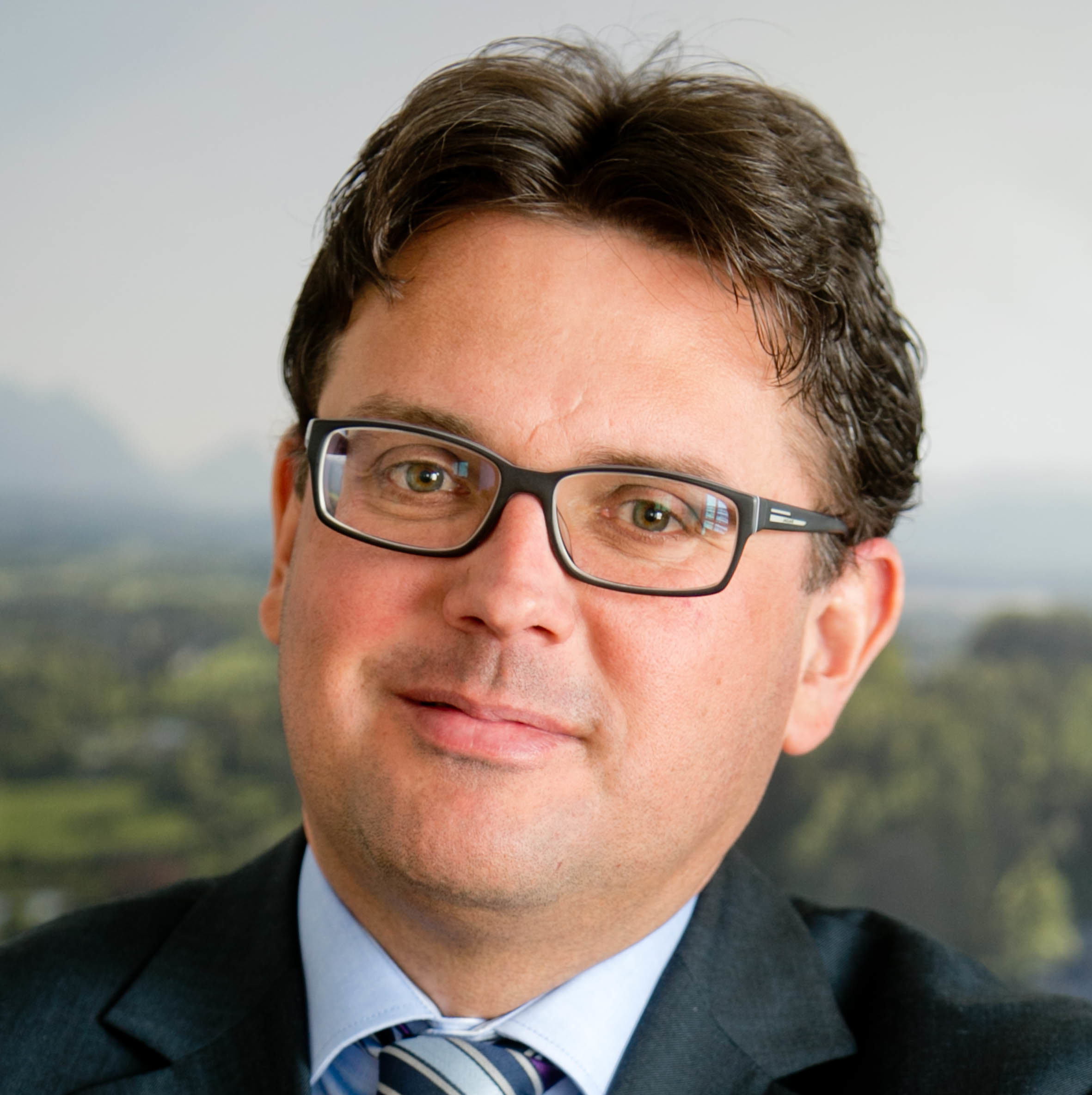 Walter Haas
CEO ITG – Innovation Service for Salzburg
Walter Haas is Managing Director of the ITG Innovation and Technology Transfer Agency of the Austrian Federal Province of Salzburg (Land Salzburg). ITG coordinates and implements technology- and innovation-related policies of the provincial government through SME support, Cluster Networks and knowledge/technology transfer into SMEs. Walter has over 17 years of experience in regional and business location development, coaching companies, institutions and regions in their implementation of innovative projects and research. ITG's coaching initiative Startup Salzburg, develops a regional startup-ecosystem. Prior, he was the regional manager for the European region Salzburg-Berchtesgadener Land-Traunstein and supported the cross border co-operation between Bavaria and Salzburg.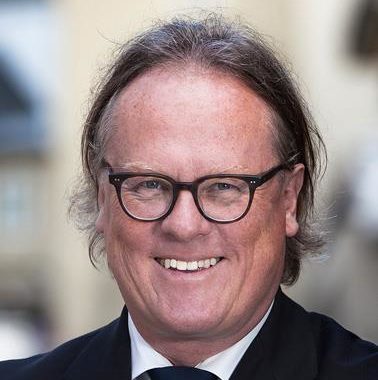 Dr. Gerhard Blechinger
Rector at the Salzburg University of Applied Sciences
Dr. Gerhard Blechinger is the Rector of the Salzburg University of Applied Sciences. Before that he was Head of the Degree Programme MultiMediaArt at the university. He also served as Vice-Rector for Research and Development and Head of the Institute for Design and Technology at the Zurich University of the Arts. Gerhard Blechinger was Vice-President of the consortium of German Universities for the foundation of the Korean-German Institute of Technology Seoul. Before, he was Vice-Director of the Media Museum and Head of the Medialab at the Zentrum für Kunst und Medientechnologie Karlsruhe.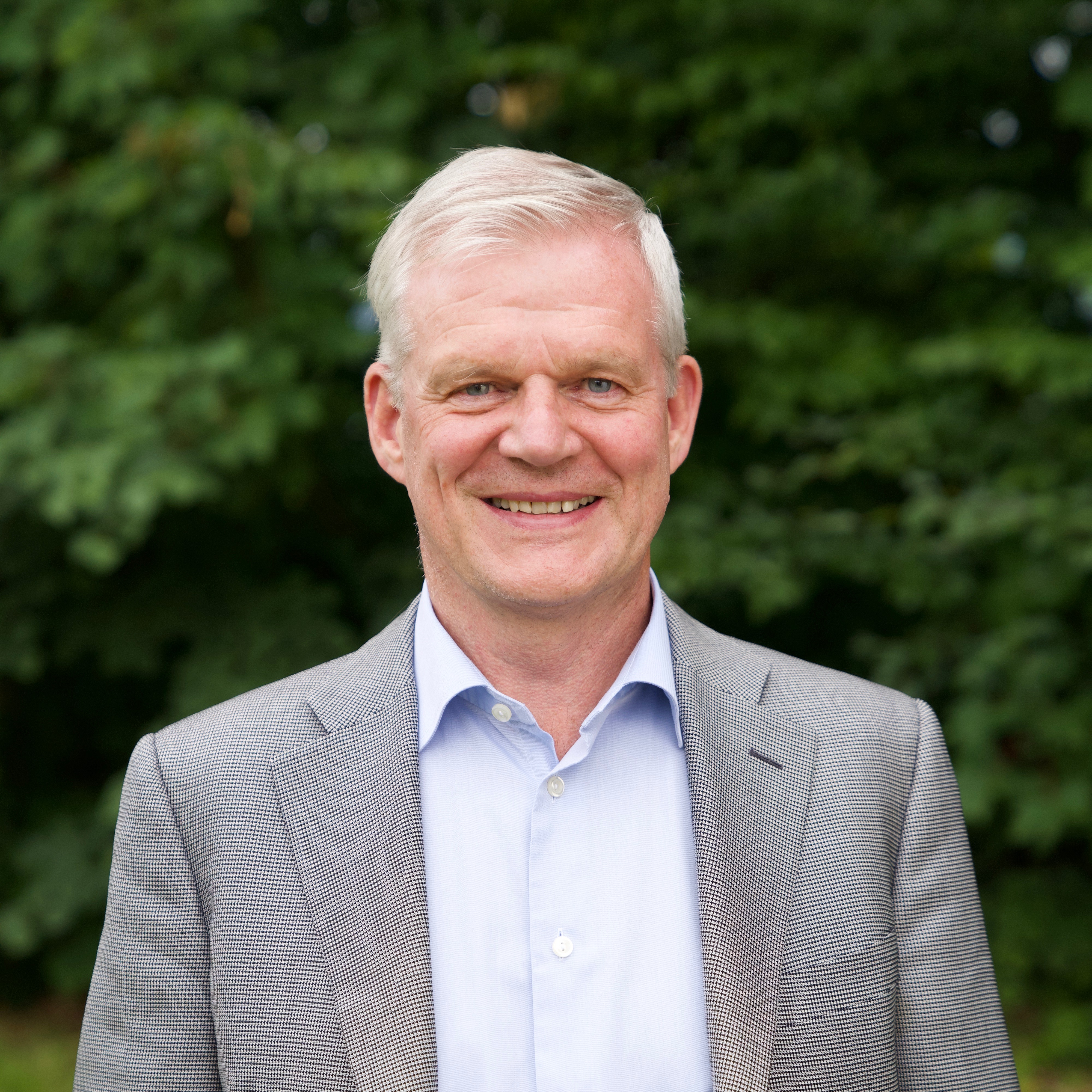 Robert Ashcroft
Principal at Hudson Morris Associates
Robert Ashcroft is Principal at Hudson Morris Associates. Prior, he served as CEO at PRS for Music, the UK's leading music copyright collecting society representing over 130.000 songwriters, composers and music publishers. Before that, Robert worked for a number of international companies, including eight years on the management boards of Sony Electronics in the US and Sony Europe. There he launched their e-commerce business, SonyStyle.com, and ran the iconic Walkman business, before launching a number of pan-European Internet services, including the world's first subscription music service to stream over both mobile and fixed-line networks in 2004. He is also a co-founder and chair of music neuro-biology company, X-System Ltd.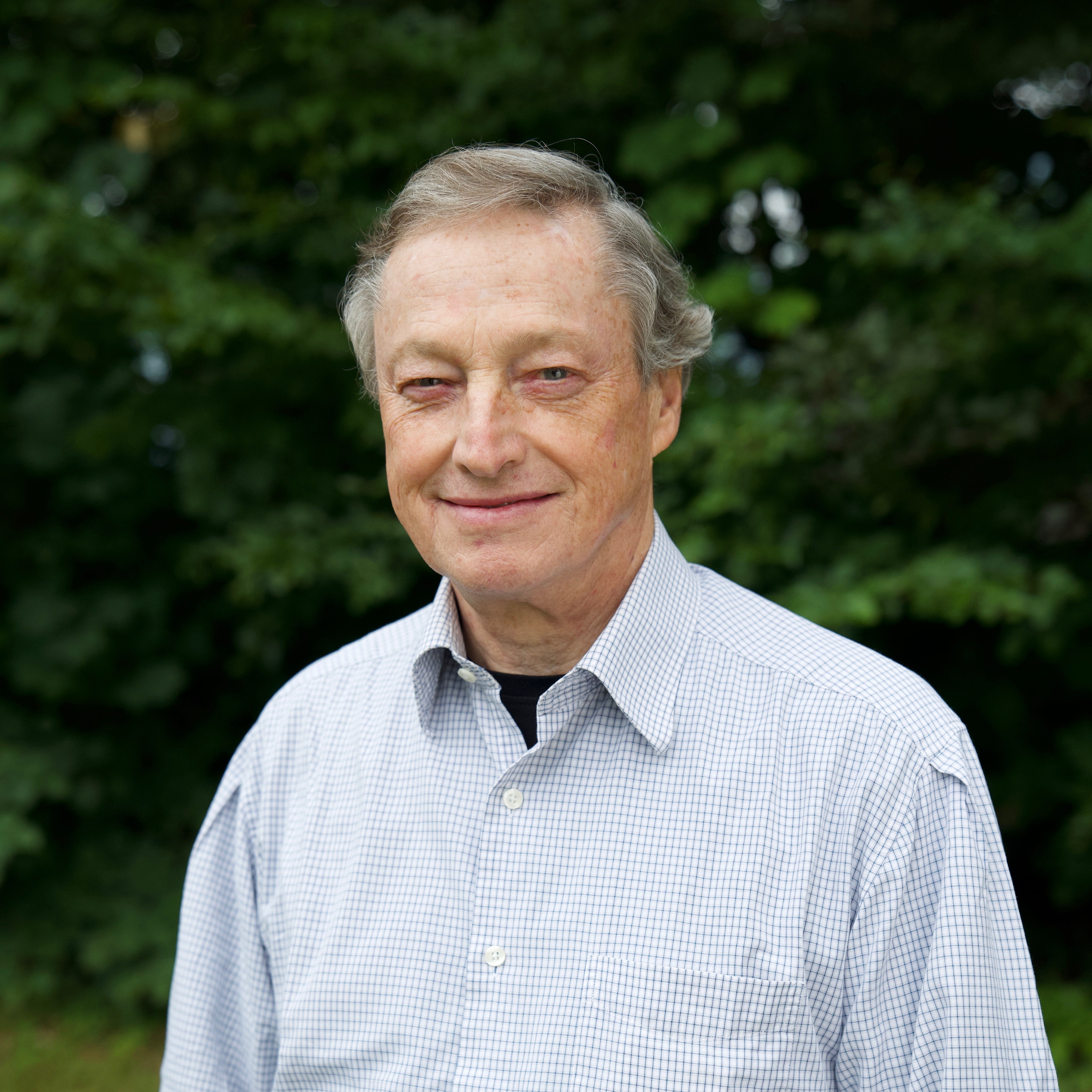 Chris Deering
Supervisory Board Member at European Games Group
Chris Deering serves as a Supervisory Board Member at the European Games Group and is best known for his longterm role as CEO of PlayStation Europe from the launch in 1995 through its first decade, during which he also headed Sony's Electronics Division in Europe as CEO for 2 years before moving into new tech/entertainment ventures. Chris has over 30 years experience in managing International film, TV, games and consumer brand businesses. He also worked with McKinsey and received a Bafta Fellowship for his contributions to the Computer Gaming Industry in 2013.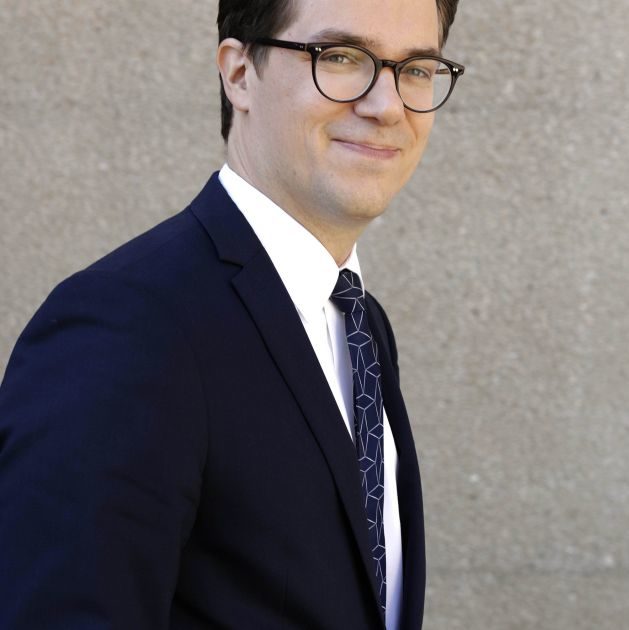 Lukas Crepaz
Commercial Director Salzburg Festival
Lukas Crepaz is the Commercial Director of the Salzburg Festival, a global leading festival of music and drama established in 1920 and located in the heart of Salzburg. Before that he was the Managing Director of the Kultur Ruhr GmbH in Germany responsible for four festival and events: Ruhrtriennale – Festival der Künste, Urbane Künste Ruhr, ChorWerk Ruhr und Tanzlandschaft Ruhr. Mr. Crepaz also was commercially responsible for the RUHR2010, Kulturhauptstadt Europas. He started his career in Austria at the Easter Festival in Tirol. He is interested in new technologies and gained experience in successfully running culture businesses.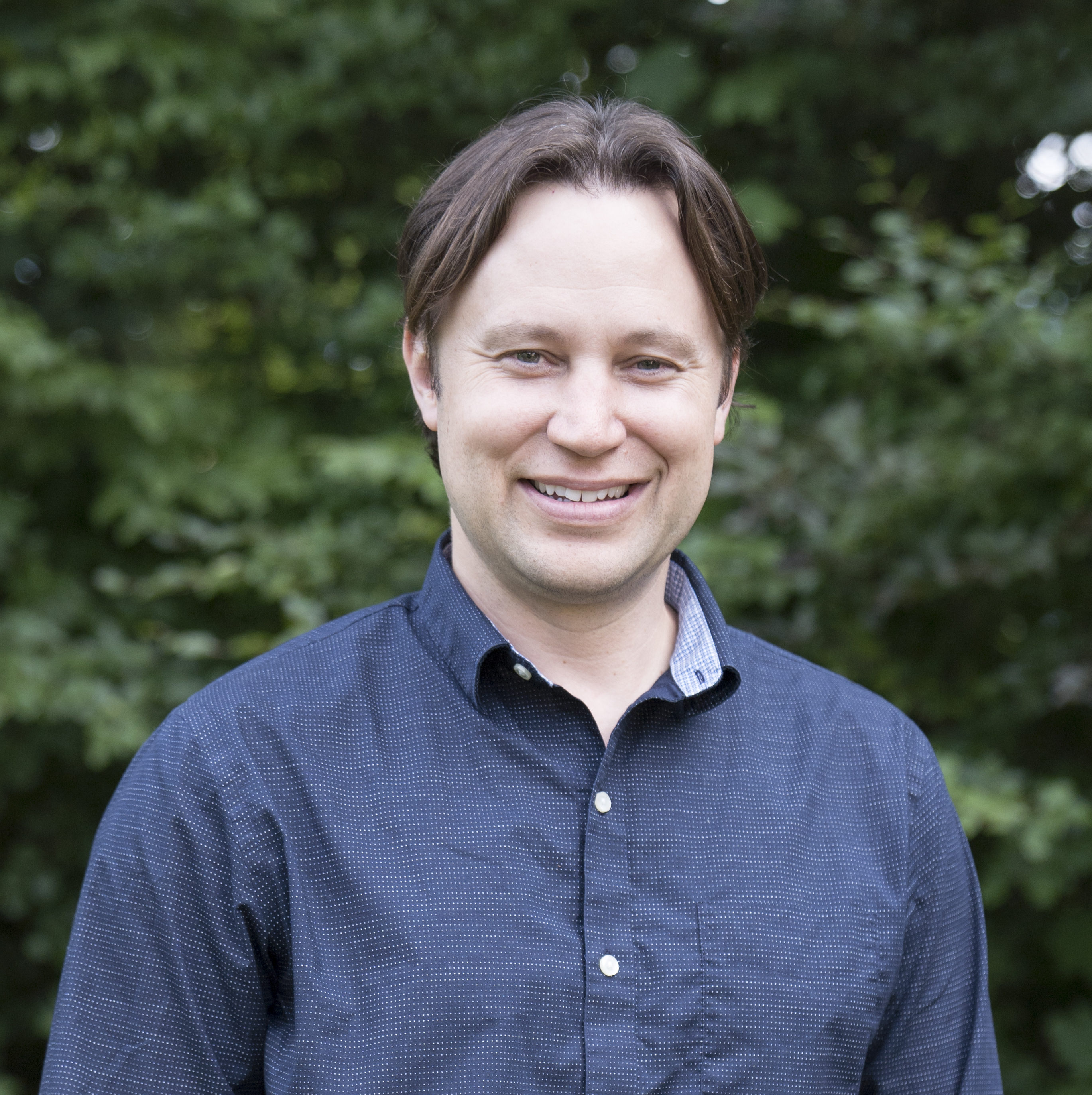 James Perkins
Program Director for Startup Executive Academy
Associate Director for Executive Education Programs at Stanford Graduate School of Business
James Perkins is the Associate Director of Executive Education Programs at the Stanford Graduate School of Business. Prior to this role, he led Alumni Clubs and Global Outreach for Columbia Business School in New York. He started his career in non-academic fields, working in strategic positions at HBO, Pepsi Cola, and MGM Motion Pictures. He holds a Bachelor of Science in the field of Business Administration from the University of San Diego. James supports Silicon Castles as the Program Director for the Startup Executive Academy program.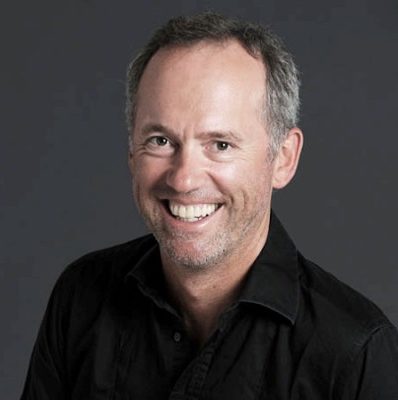 Christian Dreyer
CEO Dreyer Ventures
Christian Dreyer is well-known as an entrepreneur, investor, and former CEO. After working as a consultant for McKinsey, he acquired Hansen Sicherheitstechnik, a specialist mining equipment manufacturer in Germany. He grew the company internationally over 18 years (Eastern Europe, Russia, China, South Africa) and IPOed on the Frankfurt Stock Exchange in 2006. Christian also served as CEO of SkiData AG. Since 2005, he acts as an active investor engineering, life science and media companies such as MS Industrie AG, Beno, logistics software company BNS, Novogenia, Europe's biggest genetic analysis lab and a digital media publishing house "Vox Populi".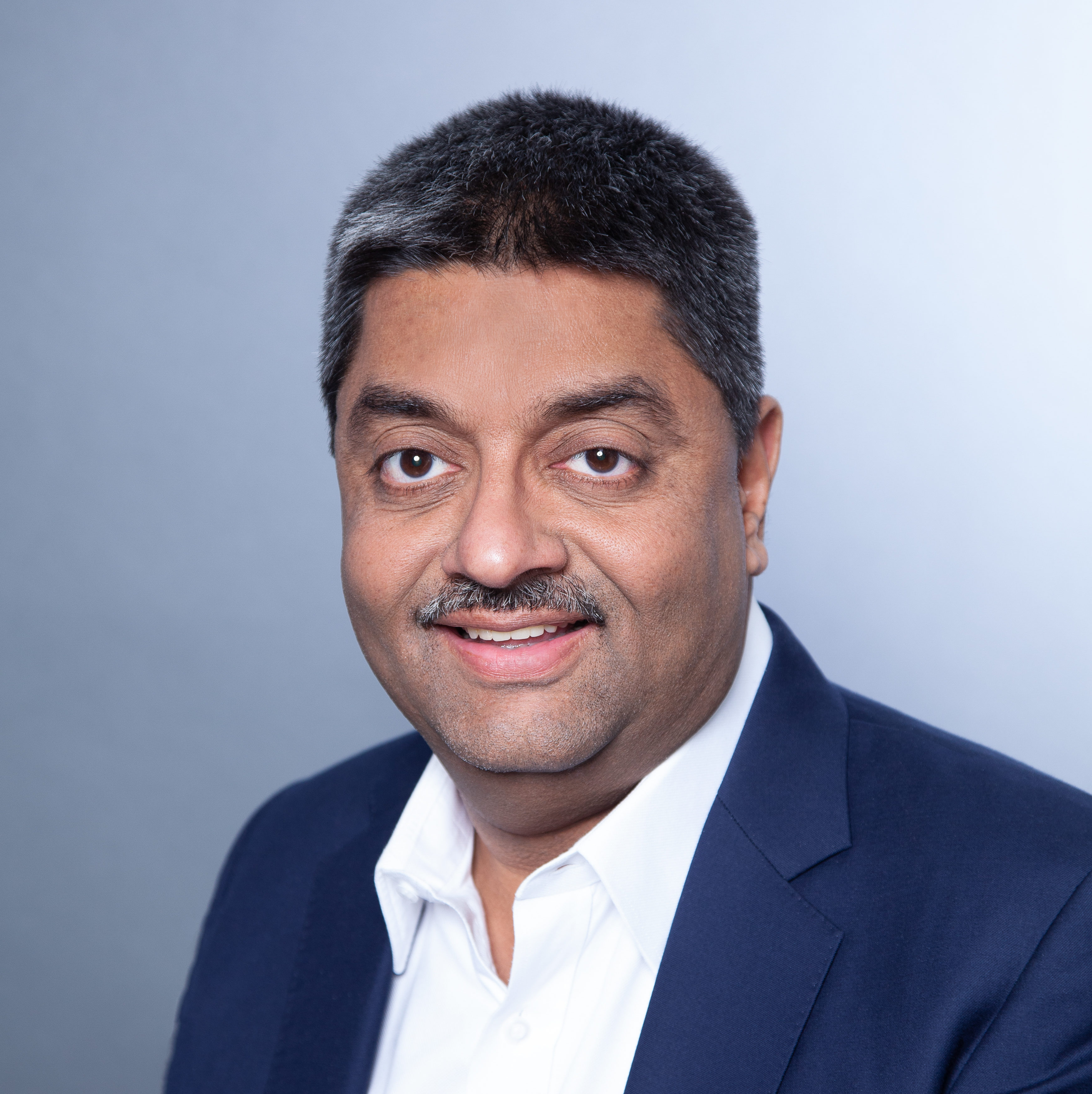 Mahesh Sundaram
CCO Authentic Vision
Mahesh Sundaram is the Chief Commercial Officer at Authentic Vision and served as a sales and marketing executive in the mobility and consumer electronics market for over 20 years. Prior to joining Authentic Vision, he was the VP for Global Sales and Customer Support at Immersion Inc. and Regional VP for Asia Pacific at Dolby Labs, where he developed business strategies, as well as sales, marketing and customer support functions. Mahesh also served in business management and marketing roles at Dolby Labs and Audistry, Australia. Before that, he worked at Intel bringing new products and technologies to market in the Asia Pacific region.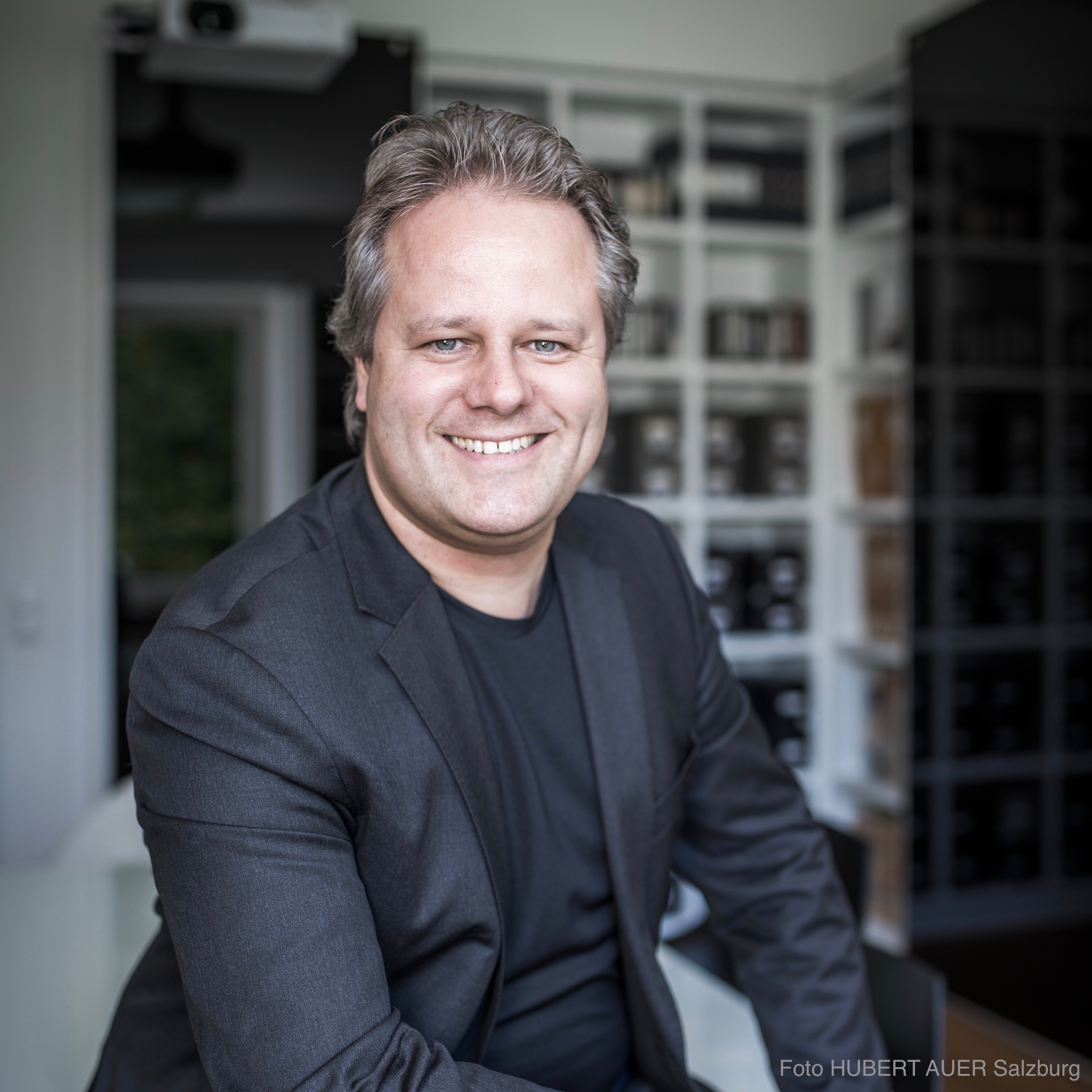 Dr. Matthias Röder
Managing Director Karajan Institute
Dr. Matthias Röder is the Managing Director of the Karajan Institute and as such responsible for the overall strategy and worldwide business development of the KARAJAN® brand and its associated products. Röder joined the Karajan Institute in 2011 from Harvard University, where he was a member of the music faculty and received a PhD in musicology in 2010. Prior to, Matthias studied music at the renowned Mozarteum University in Salzburg. This year Matthias very successfully hosted the first Karajan Music Technology Conference that gained global reach in the classial music industry.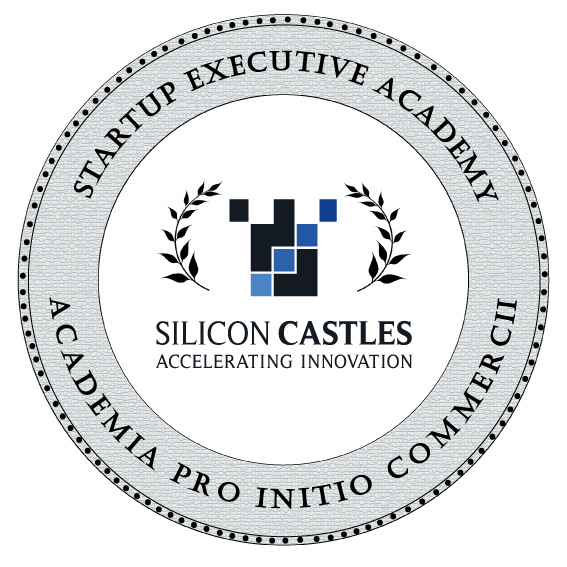 Dr. Balthasar Schramm
Co-Founder & Head of Advisory Board at Responsive Acoustics
Dr. Balthasar Schramm is a serial entrepreneur and well-known business angel. He is Head of the Advisory Board of Responsive Acoustics. For decades he has been acting in the field of strategic business development. He started his career at Bertelsmann as a lawyer and later founded his own law firm and became known as a strategic IPO adviser for the Frankfurt New Market. He then served as President of Sony Music Entertainment GSA and later founded the Nawaro BioEnergie AG, Europe's market leader for industrial bio gas production. Today he supports entrepreneurs and startups in Europe with an focus on business development and financing.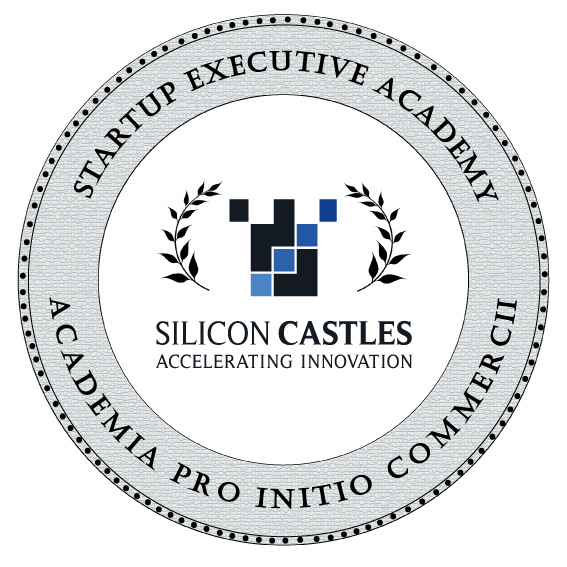 Tarif Sayed
Managing Partner at Holo Media
Business Development Consultant at Authentic Vision
Tarif Sayed is the Managing Director of Holo Media and Business Development Consultant for Authentic Vision. Prior, he led the VR technologies and commercial strategies for Nokia Tech. Tarif is a digital media Executive with extensive expertise on content value chain ecosystem technology enablement, leveraging a "Content, Creativity & Technology" philosophy. Before Nokia, Tarif was leading the market roll-out of next generation live audio experiences at Dolby. As the Middle East & Africa Director he successfully built up this region. Earlier, Tarif was the Managing Director of "The Frame", a TV and film production and consultancy firm.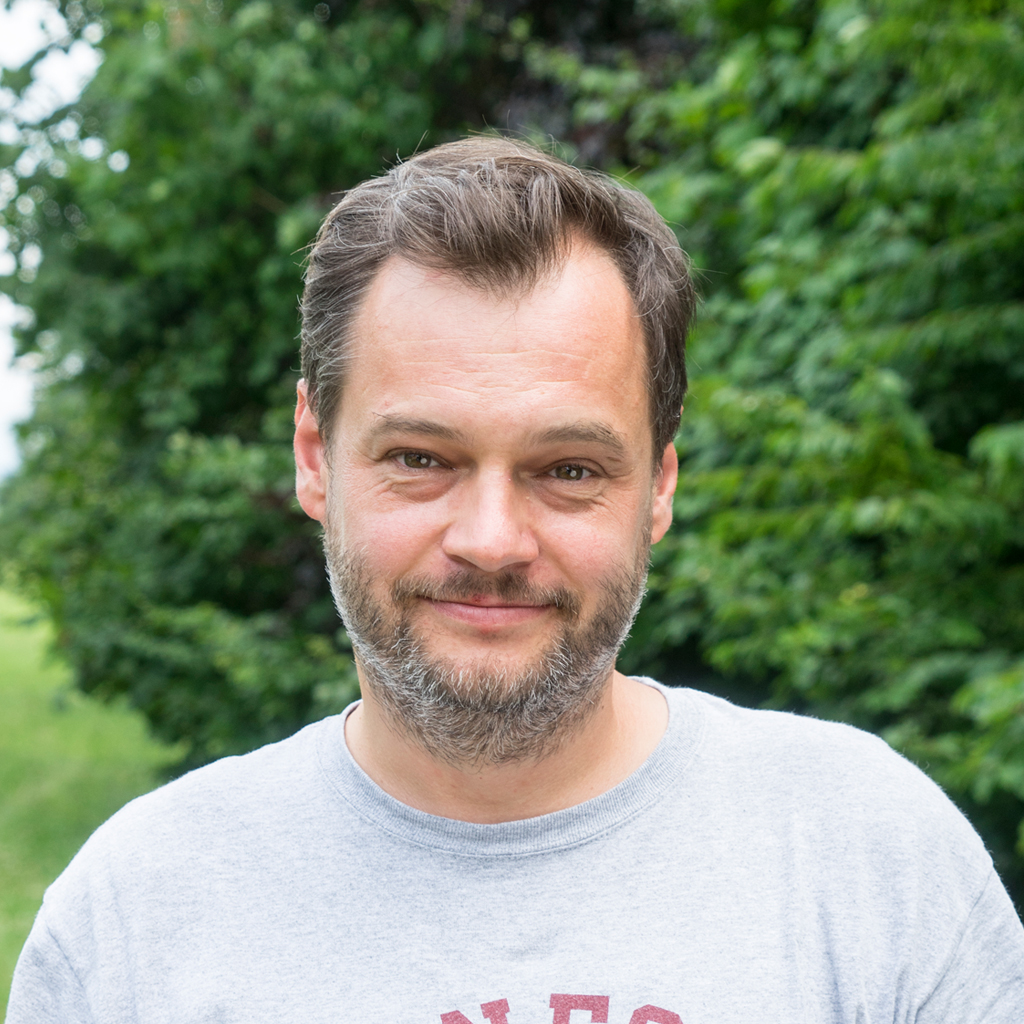 Thomas Grundnigg
Senior Advisor Innovation Confidence Program at Silicon Castles
Professor at the Salzburg University of Applied Sciences
Thomas Grundnigg is a professor at the Salzburg University of Applied Sciences where he is Head of the Management department at the MultiMediaArt program. He creates and facilitates transformative learning experiences at the Mozarteum and the University of Art and Design Linz. Thomas is also Head of the TRACE-Lab/Salzburg and co-founder of the Salzburg-Sarajevo Academy. He has a strong believe in empathy work and radical collaboration which he was immersed in at the Hasso Plattner Institute of Design at Stanford where he also developed creative confidence through design thinking, and skills and mindsets needed to thrive in a complex and ambiguous world.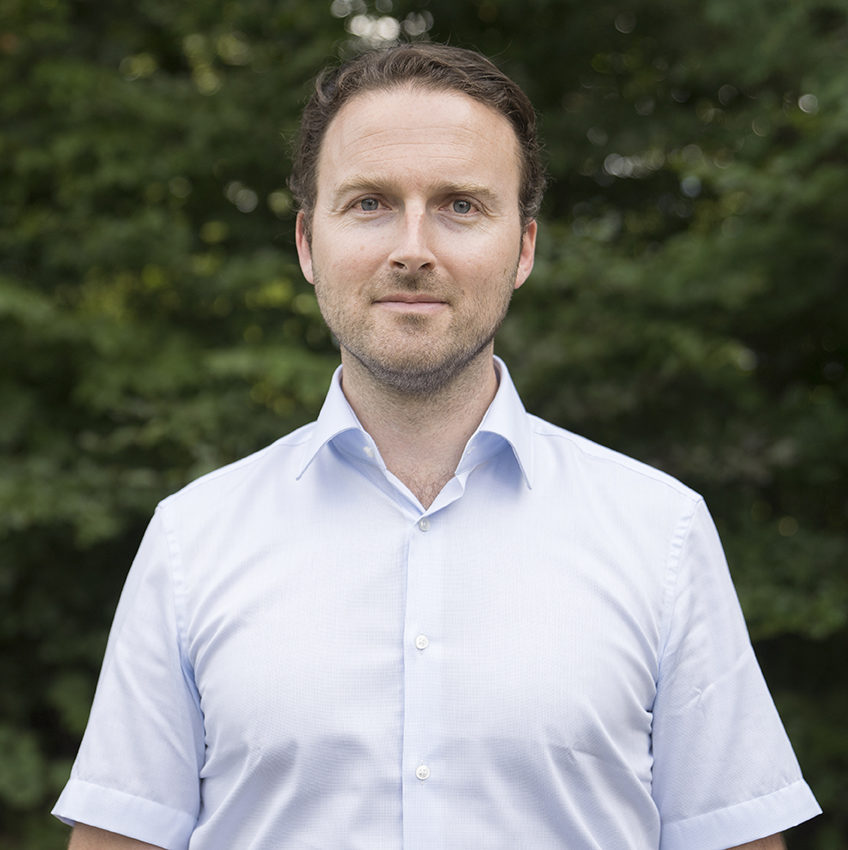 David Kinsella
General Counsel Silicon Castles
CEO djk legal
With over 17 years of experience as a legal practitioner both in private practice and in-house in technology, media, and entertainment, David has worked for Taylor Wessing, Siemens, Fujitsu, Sony and most recently held the position of Senior Director, IP Transactions & Legal Affairs at Dolby in London. He is qualified as a lawyer in multiple jurisdictions (England & Wales, Ireland, New York, and California) in addition to his registration as a European lawyer with the Munich Bar Association, Germany. David also holds an MBA, acts as General Counsel for Silicon Castles and affiliated companies and retains his own legal practice for independent legal consultancy.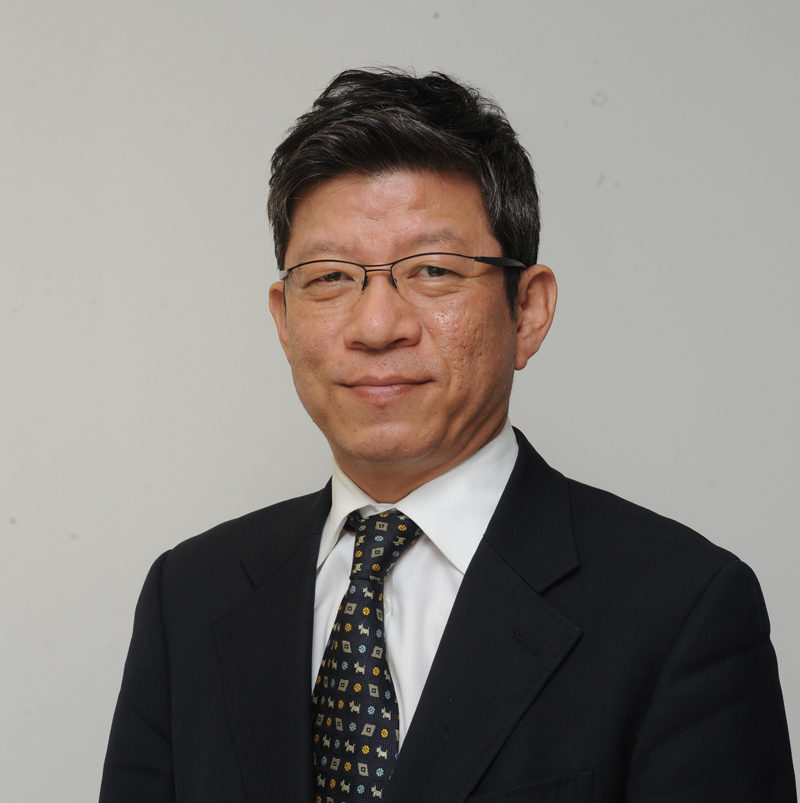 Jay Kim
Managing Director at The PF Consulting
Jay Kim is the Managing Director at The PF Consulting and supporting US and European tech companies to expand their footprint into the Asian market including Korea and Japan. All along his career, he served as a sales and marketing executive in the mobile, consumer electronics and digital entertainment for over 20 years. Prior to establishing The PF Consulting, he was the Country Manager of Korea at Dolby Labs, where he developed business strategies, sales and marketing and customer support functions. Jay also served as VP of APAC business managing business operations of RealNetworks and WiderThan. Before that he set up two companies, Music & Film and Voceweb, operating record label and speech recognition platform respectively. He worked as a senior engineer and technology analyst in LG Electronics and LG Semicon until 1998.